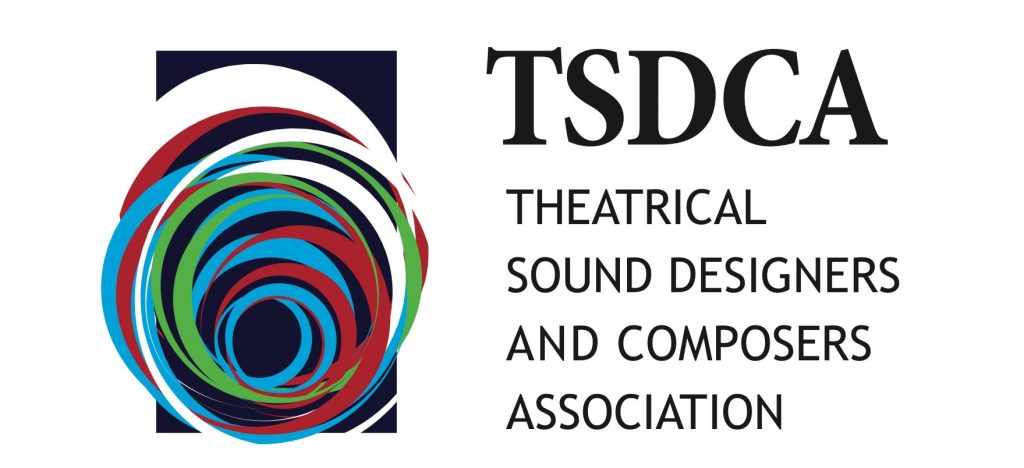 Annual Meeting 2021
Today, the Theatrical Sound Designers and Composers Association (TSDCA) announced their sixth annual membership meeting, with free events being held online for both members as well as the general public. On May 19 – 24, 2021, TSDCA will hold six days of public panels and discussions regarding sound design and composition in theatre. 
TSDCA has expanded their programming for the sixth Annual Meeting to a full week-long event, exploring many topics that are currently at the forefront of the theatre sound community as they begin to navigate through a familiar yet completely different work environment. Guest speakers will include Raz Mesinai, Ken Ueno, Jihye Lee, Lucas Blackadar, Monica Llorente, Taryn Longo, Eddie Raymond, Amy Altadonna, Libby Meyer, Vincent Olivieri, and Christopher Plummer as well as a special collaborative performance with all the attendees of "IN C", written by Terry Riley. 
All events are free and open to the public. 
The schedule of events for the sixth annual TSDCA membership meeting is as follows (all times in EDT):
Wednesday, May 19th 
3:00pm – Session #1 – "TSDCA Salon #26" – Jazz composer/bandleader Jihye Lee and composer/vocalist/sound artist Ken Ueno will present and discuss their new musical works, hosted by Melanie Chen Cole and Michael Roth. Sign up here!
Thursday, May 20th
2:00pm – Session #3 – "Empowering and Advocating For Yourself and Others: Part 1 – Contract Language and Negotiation" – Lucas Blackadar, Director of Legal Services for Arts & Business Council of Greater Boston, Inc. and Monica Llorente, Senior Lecturer for the Pritzker School of Law at Northwestern University, discuss strategies and materials used in creating more equitable contracts for designers and technicians, hosted by Sam Kusnetz, Brendan Doyle, and Arshan Gailus. Sign up here!
Friday, May 21st 
1:00pm – Session #4 – "Score Design: the art of conceptualizing and producing complex scores for projects with sonically demanding needs" –  Producer/composer Raz Mesinai will discuss his methods of creating extremely detailed and unique scores for different projects, hosted by Greg Mackender and Michael Roth. Sign up here!
8:00pm – Session #5 – "Re-entering The Workforce In A Time Of Trauma" – Somatic trauma therapist Taryn Longo leads a discussion of dealing with anxiety as theatre workers return to their work environment, hosted by Lindsay Jones. Sign up here!
Saturday, May 22nd 
1:00pm – Session #6 – "TSDCA Education Committee: New Directions in Teaching Sound & Composition" – Educators Amy Altadonna, Libby Meyer, Vincent Olivieri, and Christopher Plummer, will discuss new teaching techniques for music and sound design discovered during the pandemic, and how they can fit into future lesson planning. Sign up here!
8:00pm – Session #7 – "IN C" – Join all of the members of TSDCA as they come together in a collaborative musical performance of "In C" by Terry Riley. Members of the public are also welcome to participate in the performance as well. Hosted by Michael Roth, Josh Samuels, and Leon Rothenberg. Sign up here!
Monday, May 24th
1:00pm – Session #8 – "A2 COVID Safety Protocols" – Health and safety expert Eddie Raymond will discuss best work practices for staying safe and maintaining audio gear in this time of heightened health awareness, hosted by Joanna Lynne Staub. Sign up here!
As a special members-only activity, TSDCA has commissioned celebrated playwrights Donja Love, Laurel Ollstein, and Frank Higgins to create "prose prompts" for the TSDCA Creative Challenge that takes place during the weeklong event. Members will use the inspiration of the prompts to create new audio works that will be presented on the final night at the now-legendary TSDCA Prom!
Please visit https://tsdca.org/tsdca-annual-meeting-2021-biographies/ to learn more about these panelists.
Other TSDCA members-only events will include the Members-Only Meeting, Mentorship Meetup, and Member Feedback. For more information on TSDCA membership, please head to https://tsdca.org/membership/.
TSDCA is a professional membership organization of sound designers and composers for the performing arts working in the United States. Corporate members and sponsors include: Meyer Sound, d&b audiotechnik, Shure Inc., DPA Microphones, Figure53, L'Acoustics, PRG, Peter E. Schmitt Co., Clear-Com, Lectrosonics, Rational Acoustics, Sennheiser, Lighting & Sound America Magazine, Masque Sound, On the Road Marketing, Point Source Audio, Five OHM, and TiMax. 
Please visit www.tsdca.org for more information on TSDCA and our initiatives.