TSDCA Education Committee: New Directions in Teaching Sound & Composition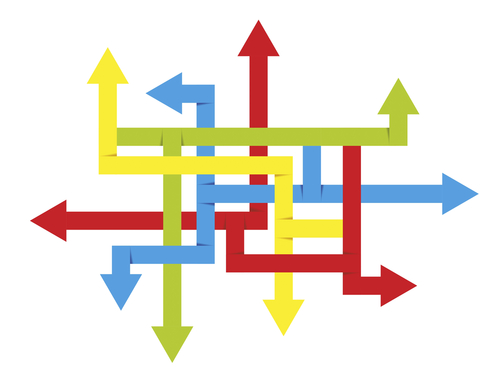 Over the last year of events teachers have been implementing numerous changes into their classes and asking difficult questions about the way we can best serve all of our students emotional, social, and intellectual growth.  Join us for a discussion of how several educators are responding and using this moment to better serve their students in the future.
Emcee: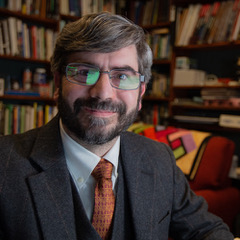 Christopher Plummer
Professor 
Plummer
 developed the sound degrees at 
Michigan Technological University
 and has experience in theatre & film sound design, recording, live sound reinforcement, theatre directing & devising, sound system consulting, and broadcast sound for sporting events. He recently worked on the National Endowment for the Arts funded project 
Listening to Parks
 which features soundscapes and images from the 5 National Parks surrounding Lake Superior in an immersive multimedia installation.  Christopher is a past Commissioner of Sound for The United States Institute for Theatre Technology (USITT) and is currently co-chair of Design, Technology and Management for the Kennedy Center American College Theatre Festival (KCACTF) region 3 as well as the Editor for the USITT Teaching Archive.
Panelists: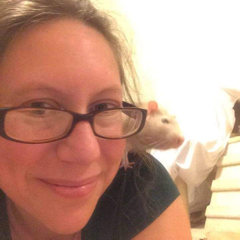 Amy Altadonna
Career Highlights:  Amy has collaborated with Colt Coeur and Adrienne Campbell-Holt on the world premieres of Eureka Day with Tina Benko (Walkerspace), Joan starring Johanna Day (HERE Arts Center), Cal in Camo with David Harbour and Paul Wesley (Rattlestick Playwrights Theatre), Ruby Rae Speigel's Dry Land, and Steven Levenson's Seven Minutes in Heaven (HERE Arts Center). Other memorable credits include All's Well That Ends Well (OSF), regional premieres of Red Velvet and Ugly Lies the Bone (Shakespeare & Company), How I Learned to Drive (Round House), Our Town (Alabama Shakespeare Festival), Don't You F**king Say A Word directed by Lee Sunday Evans (59E59), and Jacqueline Lawton's The Hampton Years (Virginia Stage Company). Also:  Undergrad Program Director at UMass Amherst Theater Department, executive board of TSDCA, co-chair of the USITT Sound Commission, national KCACTF design adjudicator.  http://amyaltadonnasounddesign.com/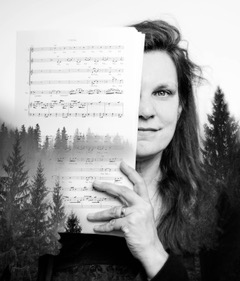 Libby Meyer
Libby Meyer is a composer whose work reflects the natural rhythms and patterns  of the world around her. Her music including chamber, orchestral, choral, wind  symphony, film, dance and theater has been commissioned and performed  throughout the United States. Libby has served as Composer-in-Residence at Isle  Royale National Park and the Visby International Center for Composers (Sweden). She has received awards from the National Endowment for the Arts, The  Jackson Center for Teaching and Learning, The Michigan Tech Research  Excellence Fund, The Michigan Council for Arts and Cultural Affairs, The Sorel  Foundation and The American Composers Forum. Recent projects include a new  score for the 1912 short comedy film C'est la faute a Rosalie for Kino Films, a  commission from the American Wild Ensemble focused on Lake Superior and a CD  of choral and chamber works to be released on Albany records in late 2021. 
Libby lives in Hancock township with her husband Evan, a Pyrenees Mountain dog  named Humphrey, a secretive cat named Fern and thousands of honey bees. She  holds a DMA in Composition from Northwestern University and is a Senior Lecturer  in Music Theory/Composition at Michigan Tech University. Recordings of Libby's  music can be found at libbymeyermusic.com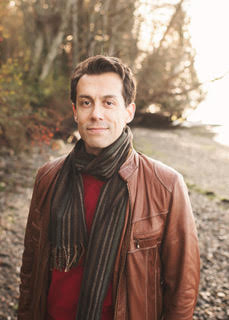 Vincent Olivieri
Vincent Olivieri's Broadway credits include High and contributions to Radio Golf. Off-Broadway credits include The Water's Edge, Omnium-Gatherum, The Brothers Size, The God Botherers, and Fatal Attraction:A Greek Tragedy. New York City and regional credits include productions with Woolly Mammoth, Center Stage (Baltimore), Barrington Stage Company, Geffen Playhouse, South Coast Repertory, Gorilla Productions, The Juilliard School, Syracuse Stage, Ensemble Theatre of Cincinnati (CEA Award), Virginia Stage Company, Clarence Brown Theatre, Berkshire Theatre Festival, and Yale Repertory Theatre. He has created designs for world-premiere productions by Roberto Aguirre-Sacasa, Rachel Bonds, Michael Golamco, Kirsten Greenidge, Lauren Gunderson, Howard Korder, Neil LaBute, Matthew Lombardo, Charles L. Mee, Kira Oblensky, Tira Palmquist, Christopher Oscar Peña, Adam Rapp, Theresa Rebeck, Sarah Treem, and August Wilson. For three years, Mr. Olivieri was the Resident Sound Designer at Actors Theatre of Louisville and the Humana Festival of New American Plays. His work was presented as part of the Prague Quadrennial Design Exhibitions in 2007 & 2013. International work includes productions in Italy, China, South Korea, and the Czech Republic, and includes two long-running productions for The National Theatre of Romania.  Mr. Olivieri is a graduate of the Yale School of Drama and serves on the faculty at University of California-Irvine.
Back to Calendar