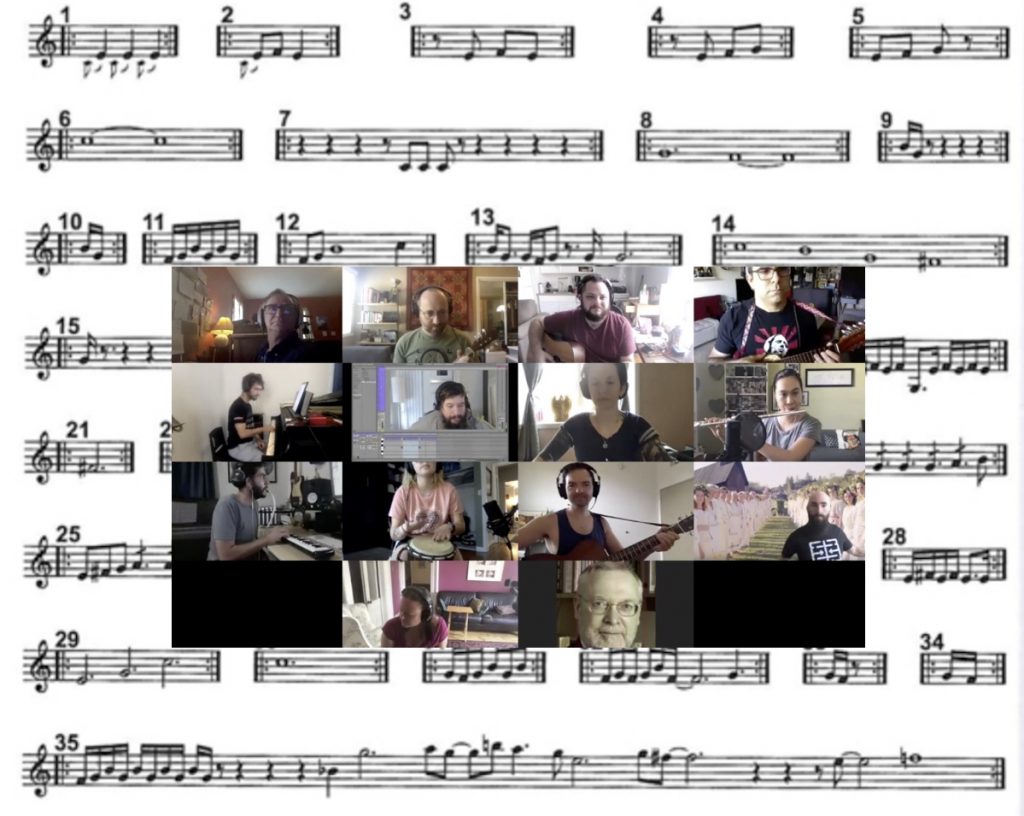 Join all of the members of TSDCA as they come together in a collaborative musical performance of "In C" by Terry Riley. Members of the public are also welcome to participate in the performance as well. Hosted by Michael Roth, Josh Samuels, and Leon Rothenberg.
Let's all play music together – all will be welcome to play any instrument of any kind (from keyboard to guitar to kazoo to voice to Ableton to baglamas to toy piano and everything in between) for a special TSDCA reprise of Terry Riley's great IN C. Fifteen of us had a blast playing together back in August, and any great piece worth playing is worth tackling again, it's a wondrous experience to be in the middle of all of those notes and sounds. Sign up here – all our members and friends are welcome, scores and instructions will be forthcoming, including how we'll use Sonobus to make the recording and performing a bit more user-friendly.  
Check out Josh Samuels' Sonobus How To doc HERE.
Download the following:
Please indicate in the notes area of the sign up what instrument you might be playing.
Back to Calendar