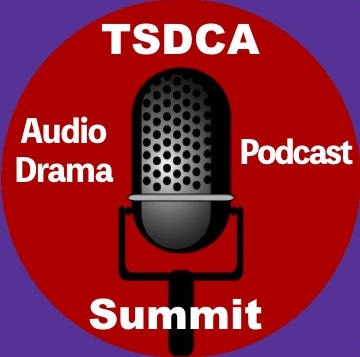 TSDCA Audio Drama/podcast summit
With the vast majority of theatres closed indefinitely, more and more sound designers and composers are turning to audio dramas and podcasts as a way of channeling their talents into new income-generating opportunities.
TSDCA is pleased to announce the TSDCA Audio Drama/Podcast Summit, a multi-week event designed to give sound designers and composers the tools and methods that they need in order to successfully navigate this new and rapidly growing field.
With presentations by special guests as well as discussions to crowd-source knowledge and information from your fellow colleagues, this audio drama/podcast summit presents a unique opportunity for those interested in building their skills from the ground up, as well as for those who are more experienced to learn the latest options of how to do the job with the greatest amount of creativity and flexibility.
Click on the links below to sign up now for the following panels that will be happening this month:
Friday, December 3 and Tuesdays, December 8 & 15
Looking for resources to get you up to speed?
TSDCA has created a list of links to information on everything associated with audio-based and video-based presentations here.