There are numerous software and hardware solutions on the market for surround/immersive live mixing.
How do you know which one is the right solution for your intended application?
For the first time ever, TSDCA has assembled a panel of some of the top manufacturers of these solutions in one room to discuss the similarities and differences between their programs. In this free-flowing discussion, we're going all in to discover the philosophies behind the creation and development of their products and, most importantly, give you the information you need to make informed choices about these technologies for your future productions.
This is the TSDCA Surround Mixing Cage Match.
Panel participants include:
Steve Ellison, Meyer Sound
Ianina Canalis, Meyer Sound
Michael Eisenberg, d+b audiotechnik
Drew Levy, d+b audiotechnik
Jordan Tani, L-Acoustics
Daniel Higgott, Innovate Audio Ltd.
Duncan Crundwell, TiMax/1602 Group
Moderated by Cricket Myers and Lindsay Jones
---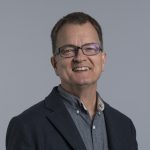 Steve Ellison is Meyer Sound's Director, Spatial Sound. Ellison designed both the automation structure and the unique SpaceMap algorithm that have been incorporated into several product series to allow multichannel panning of simultaneous sound sources to arbitrary loudspeaker arrangements. He was also instrumental in the development of Meyer Sound's Spacemap Go spatial sound design and mixing tool and the Constellation Acoustic System. Ellison has worked with numerous design teams to help integrate large-scale immersive sound systems into their facilities that incorporate both multi-channel sound diffusion and active acoustics. Ellison has published articles and presented papers about multichannel sound and active acoustics with organizations including the Acoustical Society of America, International Congress on Acoustics, International Symposium on Musical and Room Acoustics, Audio Engineering Society, and Reproduced Sound.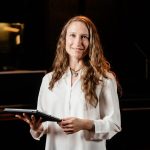 Ianina Canalis is Meyer Sound's Application Architect, Spatial Audio Specialist and was an integral member of the development team for Spacemap Go, Meyer Sound's spatial sound design and live mixing tool. Prior to joining Meyer Sound, Ianina held posts as a lecturer in live sound technology at universities in both the United Kingdom and her native Argentina. During this time, she continued to develop and demonstrate her own software for multichannel live sound production she calls ISSP, or Immersive Sound System Panning, which she used at several live events sponsored by SoundGirls, first at sound:check Xpo 2019 in Mexico City and later that year at the AES convention in New York. Ianina initially developed ISSP while earning her Master of Science in Audio Engineering from Leeds Beckett University. She also holds dual bachelor's degrees (Audiovisual Technology, Sound and Recording) from the National University of Lanús in Argentina.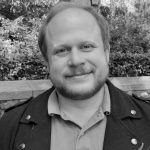 Michael Eisenberg has been the Northeast Regional Manager for d&b audiotechnik Corporation since 2011.  His background includes sound design and engineering for commercial, touring, and not-for-profit theatre, in addition to production management for regional music festivals.  While at d&b, Michael has worked with several companies, influencers, and end-users on many projects, ensuring their expectations are met with a d&b solution.  Member of USA Local 829, IATSE Local 31, AES, and TSDCA.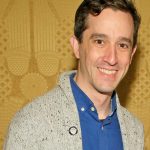 Drew Levy is a New York based Sound designer for theatrical projects of all sorts on Broadway, Off-Broadway, regionally, and beyond. He also consults on retail and media installations. On Broadway, he most recently designed A Strange Loop, and Rodgers & Hammerstein's Oklahoma! both of which earned him Tony nominations for Sound Design. Drew also won a Drama Desk award for his work on Chaplin, which he co-designed with Scott Lehrer. Regionally he has designed in theaters across the country including The Old Globe, 5th Avenue Theater, Bard's SummerScape, Williamstown Theater Festival, Huntington Theater Company, Arena Stage, McCarter Theater, Long Wharf, Two River Theater Company, Westport Country Playhouse, and others. Other interesting projects include the Metropolitan Opera's 125th Anniversary Gala, the Holiday Snowflakes at Saks 5th Avenue, and holiday sound installations at both the Cartier boutique, and Van Cleef & Arpels in New York.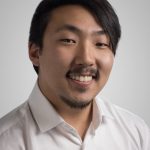 Jordan Tani is a sound designer and composer who studied Theatrical Sound Design at the University of California, Irvine with a heavy interest in spatial audio. Within L-Acoustics, he has worked on numerous applications involving L-ISA immersive audio technology, encompassing system design, mixing, content creation, on-site support and demos. He continues to work with the development team and application project engineers to help devise ways to share the power of spatial audio to the world through L-ISA technology.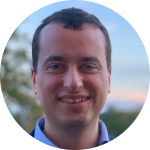 Daniel Higgott is a Sound Designer and Software Developer. His work in the entertainment industry spans theatre, music, TV and live events. He began his career as a Sound Operator, mixing major West End musicals and touring productions. Daniel is an experienced macOS and iOS software developer. Through his work with Innovate Audio, his software is installed on over 10,000 devices world wide. Daniel specialises in software for the live events industries, and enjoys being able to use his own software tools alongside his work in live audio. Daniel has twin toddlers, and when he's not working he loves being able to spend time with them, and watch them grow up.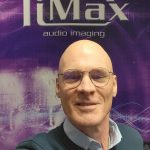 Duncan Crundwell is a design engineer with over 40 years of experience in Pro Audio. He started out recording radio commercials in London, then built recording studios and became involved in console design and construction at SSL in the UK.  Duncan formed his own business in 2002 which is the US distributor for TiMax Audio Imaging.  TiMax is working on Broadway shows such Aladdin, Harry Potter and Fun Home, also Corporate Events, Museums and Theme Parks including Batman for Warner Bros, The Kennedy Space Visitor Center in Florida and the 52 channel immersive Fremont Street Experience in Las Vegas. Duncan also has a patent on the applications of spatial audio.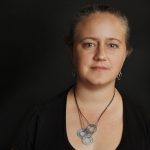 Cricket Myers
Sound Designer for Live Theater. On Broadway, Cricket earned a Tony Nomination and a Drama Desk Award for her design of Bengal Tiger at the Baghdad Zoo. Regional designs include La Jolla Playhouse, The Ahmanson, The Mark Taper Forum, South Coast Rep, KCRep, The Kirk Douglas Theater, Pasadena Playhouse, and the Geffen Theater. She has earned 24 Ovation Nominations, as well as won The Ruth Morley Award from the League of Professional Theatre Women.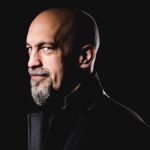 Lindsay Jones
Composer/Sound Designer for theatre, film and new media. Lindsay received Tony Award nominations for Best Original Score and Best Sound Design of a Play for his work on Slave Play. He has created music and sound for over 500 shows on Broadway, off-Broadway, regional theatres across the US, and international venues around the world. He has scored over 40 films including A Note Of Triumph for HBO Films, which received the 2006 Academy Award for Best Documentary, Short Subject. He has been the co-chair of the Executive Board of TSDCA since its inception in 2015, and is the co-founder of The Collaborator Party.