Session 3: "State of the Industry". A look at how we are all doing in 2023 – from challenges in the supply chain to labor shortages. We will address our changing expectations with regard to work, art, and life, with Graham Johnson, Mikaal Sulaiman, Sharath Patel, Elizabeth Atkinson, and Justin Ellington. Moderated by Meghan Roche.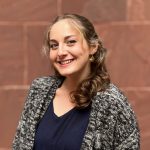 Meghan Roche is a sound designer and engineer for theatre & themed entertainment, currently based in Seattle, WA. Her design work has been heard on stages at a variety of theatres across Seattle, as well as in Southern California, where she recently spent a year working with Diablo Sound to provide sound for themed entertainment projects at Universal Studios Hollywood and the Warner Bros Studio Tour, among others. She holds a MFA in Sound Design from the University of California, Irvine, and a BA in Theatre with honors from Seattle University.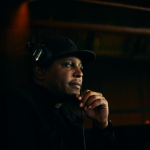 Mikaal Sulaiman is a Tony-nominated multi-disciplinary artist who works as a sound designer, composer, writer, and director in theatre, tv/film, and podcasts. He is currently in the writers room for the new animated adult comedy "#1 Happy Family USA" from A24/Amazon Studios. He has also been recognized for his original works in theatre, earning the prestigious Creative Capital Award in 2022 and the CTG Sherwood Award in 2021. His sound design has been featured on Broadway productions such as "Macbeth" (Daniel Craig & Ruth Negga), "Death of a Salesman" (Wendell Pierce), and the Pulitzer Prize-winning "Fat Ham" co-produced by Colman Domingo and Cynthia Erivo. Additionally, he hosts the podcast "Black Enso," a platform for exploring creativity and spirituality. www.mikaal.com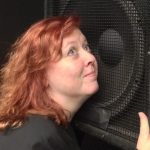 Elizabeth Atkinson (Sound Composer) is currently based in Philadelphia, after many years in Pittsburgh where she was Resident Sound Designer at the City Theatre Company.  Her freelance career includes regional theatre credits at Applied Mechanics, Arden Theatre Company, Inis Nua Theatre, The Wilma, InterAct Theatre Company, Walnut Street Theatre, Yale Repertory Theatre, and Hartford Stage.  She is a faculty member at Swarthmore College, and previously at Point Park University and Carnegie Mellon University.  A many time Barrymore nominee, Liz has also had the honor of exhibiting at the 2007, 2011 and 2015 Prague Quadrennials.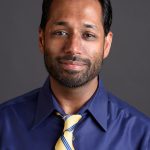 Sharath Patel (Sound Designer) is an Oregon based designer who works internationally  focusing on experimental, commercial, academic, political and socially conscious  theatre. Recent designs: A.C.T., The Alley Theatre, Dallas Theater Center, Portland  Center Stage, Alliance Theatre, TheatreWorks of Silicon Valley, Indiana Rep, Asolo  Rep, American Rep, Seattle Rep, Artists Rep, Milwaukee Rep, Repertory Theatre of  St. Louis, Cal Shakes, Alabama Shakes, Seattle Children's Theatre, Tantrum Theatre,  Marin Theatre Company, The Contemporary American Theatre Festival, Arena  Stage, Hypokrit Theatre Company, Geffen Playhouse, East West Players, Theatrical  Outfit. Additional work in New York City, San Francisco, L.A., D.C., Boston, Norfolk,  Raleigh, Aspen, India, France, England, Germany, Romania, Vietnam. Affiliations:  USA829 IATSE, Theatrical Sound Designers and Composers Association, Arts Envoy  for the U.S. Department of State, National Respondent for the Kennedy Center  American College Theater Festival, Resident Artists at Artists Rep. BFA: Ohio  University. MFA: Yale School of Drama. sharathpatel.com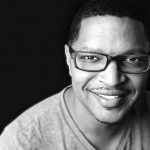 Justin Ellington is a Tony-nominated, multi-award-winning sound designer and composer celebrated for his exceptional contributions to Broadway and off-Broadway productions. With an extensive roster of Broadway credits including "Pass Over," "Clydes," "For Colored Girls," "Top Dog Underdog," "Ohio State Murders," and "Other Desert Cities," Ellington has collaborated with renowned theaters such as Playwrights Horizons, Lincoln Center, ArsNova, Theatre for a New Audience, Steppenwolf, Goodman Theatre, Guthrie, The Royal Shakespeare Company, and The Old Vic. In addition to his stage work, Ellington has left a lasting impact on the recording industry, earning accolades such as a Grammy Certificate and an ASCAP award for his exceptional musical contributions. Ellington's expertise and talent extend beyond his creative work as he holds a distinguished position as a Lecturer in Sound Design at the prestigious David Geffen School of Design at Yale University. Furthermore, he has held notable residencies at Princeton University, New York University, Southern Methodist University, and The Public Theater's Shakespeare Initiative.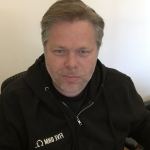 Graham Johnson is the owner of Five OHM Productions, a live event production company based out of Long Island City, NY. He has over 25 years of experience in the off-Broadway theater and live events industry. He is a graduate of the University of Florida with a degree in theater production. Johnson started his career as a Sound Designer at the Hippodrome State Theatre in Gainesville, FL before moving to New York and working as a freelance Sound Designer and technician.  In 2007, Graham began working as the SVC Supervisor for Signature Theatre Company, where he was responsible for the audio and video aspects of all of the company's productions and events. He founded Five OHM Productions in 2008 to offer consistency, structure, and balance for the off-Broadway freelance community and theaters alike.