Yianni Epivatinos – Audio manager – production services RSD (Resident Show Division). He has been with Cirque for a number of years, first as an assistant head of audio, then head of audio for KA, and then ultimately sound supervisor of resident shows. He has just finished working on Mad Apple!
---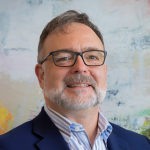 Bob Boster:
Currently serving as President of legendary live performance intercom manufacturer Clear-Com, Bob Boster has used Clear-Com products extensively in live theatre, live sound engineering, and mobile TV production environments. After studying theatre at the Northfield Mount Hermon School with David Rowland, Bob got his BA from the University of North Carolina in Dramatic Arts & Radio Television Motion Picture. During his time in Chapel Hill he directed, designed and scored many productions at the LAB! Theatre, worked backstage at Playmakers Rep Company, and also created improvisation-based political street theatre. Subsequent twists took Bob into live electronic music, scoring modern dance, non-commercial radio at WXYC-FM, and the founding of homegrown record label Friction Media. Studying Electronic Music and Recording Technology at Mills College in Oakland CA led to Bob's MFA, as well as deeper exposure to audio software for recording and live musical practice. After some time in the radio business, first with Orban, then with ENCO Systems, Bob returned to his theatrical roots at Clear-Com, working in sales, and then acting as VP of Sales before becoming President in 2012.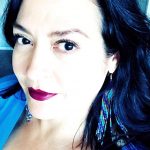 Katherine Gonzalez:
(TSDCA West Coast Rep) From curtain rise to curtain close, I know that I am in the right place, at the right time, doing the right thing with my life. I have a passion for creating a high quality and well thought out sound experience for audiences. First and foremost, I am a live sound designer who pays attention to detail and takes pride in a well thought out sound design. Whether it be a rock show, musical, or beyond, I use my knowledge and creativity to bring the best show possible to the ears of those listening.