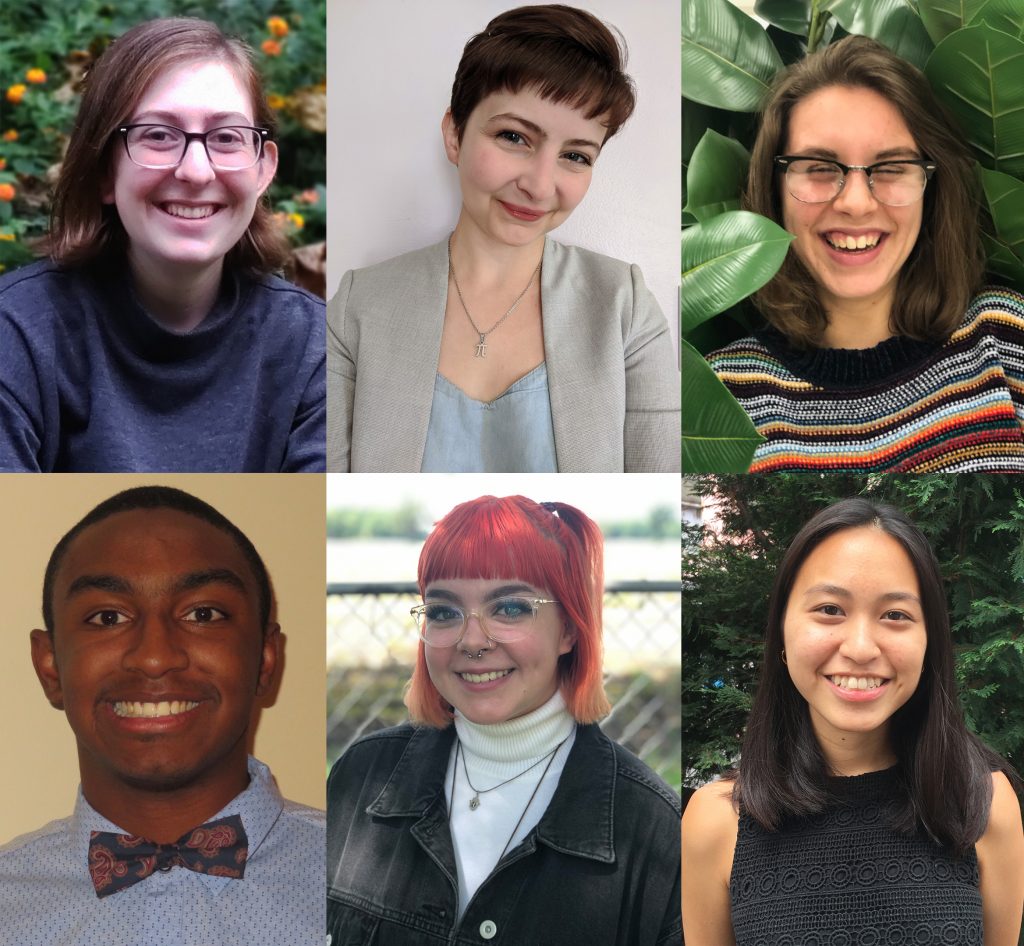 TSDCA in Partnership with Questex's LDI and USITT Announce the Second Annual Pat MacKay Scholarships For Diversity In Design Recipients
To encourage diversity in the design community for live events,  TSDCA, in partnership with Questex's Live Design International (LDI) and USITT, announces the second round of winners for the Pat MacKay Diversity In Design Scholarships for undergraduate students.
Founded in 2019, and funded by LDI and Live Design, the goal of these unique Diversity In Design scholarships is to support underrepresented and unique voices in the field of entertainment design. The scholarships are named for Pat MacKay, formerly publisher of Theatre Crafts and Lighting Dimensions magazines and founder of the LDI Trade Show and Conference. MacKay is a USITT Fellow and has served as a mentor for multiple generations of industry professionals. The scholarships are awarded to students currently enrolled in lighting, digital media, and sound design programs on an undergraduate level, as well as high school seniors who have been accepted to an undergraduate college or university design program.
The 2020 scholarship winners are as follows:
Sydney Dye
Sydney is a projection design student double majoring in Theatrical Design & Technology and Communication Design at Elon University. Sydney recently won first place in the projection design category at the Southeastern Theatre Conference in Louisville, Kentucky for her design of We Will Rock You (Elon University). She had the opportunity to work at The Muny as the video design intern in 2019, and was excited to return in 2020 before COVID-19 delayed the season until 2021. As Sydney continues to learn and grow as a designer, she hopes to be able to create designs for performances that highlight diversity and challenge audience members to reflect on their own experiences.
Natalie Margaret Houle
Nat is a rising senior at SUNY New Paltz, where she will receive a BA with a Major in Theatre Arts: Design and Technology and a Minor in Music. This upcoming year, she will be a student in Phyllis Chen's composition studio. She recently composed the music and created the touring package for Lauren Bone Noble's FURY!, which was produced at the Denizen Theatre. At New Paltz, she most recently designed and composed for The Servant of Two Masters, She Kills Monsters, and The Most Fabulous Story Ever Told. Nat has also worked as a broadcast A2 for the past four years on shows such as Good Morning America and as a theatre A2 at ACT of Connecticut. She is one of the founding members of Virtual Theatre Collaboration, which was created to keep theatre students and early career artists working together during the COVID-19 pandemic. Nat looks forward to furthering her compositional abilities and diving into plays that are challenging to society, demand intensive research processes, and widen the scope of her capabilities as a theatre artist.
Alena Milos
Alena is entering her sophomore year as a Sound Design/Technology student in the Theatre Design and Production program at the University of Cincinnati College-Conservatory of Music (CCM), and she's super grateful to receive this award! Creatively, Alena loves to work collaboratively and find new ways to use sound and music to move an audience. She is lucky to be surrounded by incredibly supportive mentors and friends that have helped her grow and explore a lot in the past year. With everything Alena learns, she becomes more excited and looks forward to finding even more things to be passionate about in music and sound!
Christopher Alan Moore ll
Christopher (Chris) is a lighting designer and programmer from Chicago, IL and is a rising Freshman at University of Illinois Urbana Champaign. He will be studying Theater Design and Production (lighting design and programming concentration). Chris was awarded the 2020 Mike Nielsen Student Award for technical theatre. He recently was lighting designer for his last musical, Disney's Newsies. Chris aspires to continue creating unique designs in a fun and enjoyable career through college and on. Some of his other performances include The Nutcracker at Reva and Logan Center in Chicago (Programmer), The Dickens Carol at Madison Street Theatre (Spot Op and Technician), and Darkling at Theatre Wit Chicago (Associate Lighting Electrician) under Benjamin White (IATSE). Chris strongly believes that theater needs more diversity on the technical side.
Jaden O'Berry
Jaden is a rising junior and recognized Distinguished Theatre Arts Scholar at Saginaw Valley State University, studying a BA degree in Theatre with a focus in Lighting Design and Electrics. Jaden was the 2020 Lighting (DTM) Regional Design Project Winner this past January at the Kennedy Center American College Theatre Festival for her work on Qui Nguyen's She Kills Monsters. Jaden hopes to continue creating more art that challenges the mold, and bringing light to stories that have an impact on not only the audiences that view them, but on herself as well. Some of her other credits include Roustabout by Jay Torrence (Lighting Designer, SVSU Theatre Department), The Rocky Horror Show by Richard O'Brien (Lighting Designer/Master Electrician, Rebel Theatre Company), and Spring Awakening by Duncan Sheik and Steven Sater (Lighting Designer/Master Electrician, Tri-Cities Young Adult Theatre Company).
Yuko Taniguchi
Yuko, a native of Japan, is a rising BFA senior studying lighting design at the University of North Carolina School of the Arts. Her recent works include designing Luna Gale and Emerging Choreographers, as well as assisting on Photona 2019 and The Nutcracker 2018/2019. She was given the opportunity as a lighting intern at the American Ballet Theatre for their Met season this summer; however, it was interrupted by COVID-19 closures. Currently, she and her classmates are rethinking creative strategies so as to reimagine an annual student event in light of the pandemic. She enjoys introducing parts of her Japanese culture into her work and looks forward to opportunities to further diversify and expand these experiences.
"Congratulations to the second annual Pat MacKay Diversity Scholarship recipients, an incredibly accomplished group," says Marian Sandberg, vice president & market leader for LDI and Live Design. "There is such a need to recognize and promote diversity in the arts and entertainment technology, and we're so pleased to be able to take real action toward that through this ongoing initiative."
TSDCA is honored to continue their partnership with USITT and Live Design on The Pat MacKay Diversity In Design Scholarship. "Because the Pat McKay scholarship helps fund a portion of the students' education, this gives them an opportunity to further pursue their interest in the field," said Melanie Chen Cole, TSDCA West Coast representative and part of the judging panel for the scholarship. "Now, more than ever, is the time where we must help provide a platform for these young artists from under-represented communities to have their voices heard by investing financial support and one-on-one mentorship. I am truly impressed by the new and inspired ideas from future sound designers who are slowly changing the landscape of theatre."
"USITT is excited to be part of the Pat MacKay Scholarship. We are excited to see the impact these young professionals bring to the industry and art form and wish them all the best as they pursue their studies. While the pandemic has our venues closed for the moment, these young people will be our future and gives us all something to look forward to," says David Grindle, CAE, USITT executive director.
For additional information about the Pat MacKay Diversity In Design Scholarships: www.livedesignonline.com
About Questex
Questex helps people live better and longer. Questex brings people together in the markets that help people live better: travel, hospitality and wellness; the industries that help people live longer: life science and healthcare; and the technologies that enable and fuel these new experiences. We live in the experience economy – connecting our ecosystem through live events, surrounded by data insights and digital communities. We deliver experience and real results. It happens here.
Media Contact
Julia Jacks
Marketing Manager, LDI
Photo caption:
The second annual Pat MacKay Diversity in Design Scholarship recipients are (L to R) Sydney Dye, Natalie Margaret Houle, Alena Milos, Christopher Alan Moore II, Jaden O'Berry, and Yuko Taniguchi.