Celebrating our fellow Theater Makers and Sound Artists
We particularly wish to amplify all Equity, Diversity, and Inclusion efforts.
If you would like to join this page, think we should reach out to another organization, or want to add/update the information below, please contact us at info@tsdca.org.
American Composers Forum
American Society of Music Arrangers and Composers
Audio Engineering Society (AES)
Asian American Arts Alliance
Black Theater Network (BTN)
Black Theater United (BTU)
Broadway Advocacy Coalition (BAC)
Dramatists Guild
Hero Theatre
Kennedy Center (KCACTF)
LatinX Theatre Commons
Maestra
New Music USA
SoundGirls
South Eastern Theatre Conference (SETC)
Sphinx Organization and Orchestra
Theatre Communications Group
United Scenic Artists USA 829
University Resident Theater Association (URTA)
The United States Institute for Theatre Technology, Inc. (USITT)
Women's Audio Mission (WAM)
Through grant and mentorship support, publications, hosted gatherings, and leadership, American Composers Forum connects with composing and performing artists and organizations who reflect the diversity of our world and fosters generations of music creators, performers, advocates, and listeners. They seek to shine a light on artists whose stories reimagine the word "composer." The website provides online resources for teachers and students. Composers are supported thru many programs including ACF Connect and ACF Create programs. Based in Minneapolis.
American Society of Music Arrangers and Composers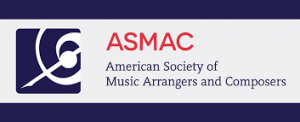 ASMAC  – the American Society of Music Arrangers and Composers – promotes the art of Music Arranging, Composition and Orchestration within the entertainment industry community and the general public. They provide a network for composers and orchestrators with en ever-increasing library of master classes. They have scholarships for student membership, and host the Bill Conti Big Band Arranging and Composing competition.
Audio Engineering Society (AES) Mission: To promote the science and practice of audio, by bringing leading people and ideas together. AES has a diversity committee, whose accomplishments include developing Guidelines for more inclusive conventions and conferences.  They support a Student Forum and a yearly Student Design Contest – for more info click here.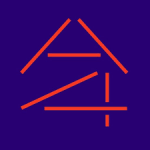 The Asian American Arts Alliance is a nonprofit organization dedicated to ensuring greater representation, equity, and opportunities for Asian American artists and cultural organizations through resource sharing, promotion, and community building. The Opportunities section is a resource to share and find arts-related opportunities, such as jobs and internships, as well as grants, residencies, fellowships, calls for submissions, auditions, and other creative opportunities.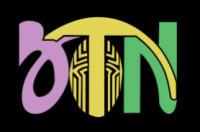 Black Theatre Network    PURPOSE: BTN's main function is to expose the beauty and complexity of the inherited theatre work of our African American ancestors, and to take this work to a higher level through the 21st century and beyond. We seem to unite those who share this rich inheritance to assure that we all work TOGETHER.  Click here for Resources, Readings, and BTN Black Theatres that need your support to continue their fight to produce Theatre for, by, about, and near/in black communities.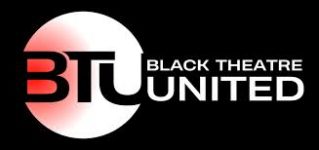 Black Theatre United  "As members of the Black theatre community, we stand together to help protect Black people, Black talent, and Black lives of all shapes and orientations in theatre and communities across the country. Our voices are united to empower our community through activism in the pursuit of justice and equality for the betterment of all humanity. We will not be silent. We will be seen. We will be heard. We are here. Join us."  BTU has a mentorship committee and is seeking both mentees and mentors.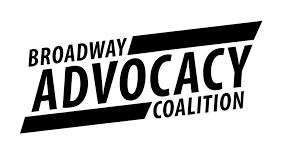 The Broadway Advocacy Coalition builds the capacity of directly impacted advocates, artists, students, organizations, and communities to use the arts as an integral part of their social change work. They provide anti-racism resources, a pledge for non-black members of the theatrical community, and The Miseducation: A first step guide for Educational Institutions Committed to Beginning the Process of Becoming Antiracist.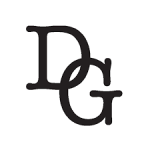 The Dramatists Guild of America is the national, professional membership trade association of theatre writers including playwrights, composers, lyricists, and librettists. Check out their podcast Talkback and other EDI initiatives.

Hero Theatre: Reimagining great works for social progress by championing voices that need to be heard. Now. Based in Los Angeles. "With our SoCal Latinx Artists Lab, we provide a platform for Latinx artists to use theatre to explore race, culture, and identity. Audiences in attendance are given the opportunity to experience a different, yet important kind of American story".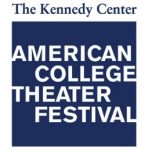 Kennedy Center American College Theater Festival (KCACTF)  Goals:
to encourage, recognize, and celebrate the finest and most diverse work produced in university and college theater programs;
to provide opportunities for participants to develop their theater skills and insight, and achieve professionalism;
to improve the quality of college and university theater in America;
to encourage colleges and universities to give distinguished productions of new plays, especially those written by students; the classics, revitalized or newly conceived; and experimental works.
KCACTF seeks mentors for college festivals across the country every year; apply here.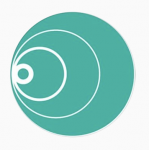 The Latinx Theatre Commons (LTC) is a national movement that uses a commons-based approach to transform the narrative of the American theatre, to amplify the visibility of Latinx performance making, and to champion equity through advocacy, art-making, convening, and scholarship.

Maestra was founded by composer/lyricist and music director Georgia Stitt to give support, visibility, and community to the women who make the music in the musical theater industry. The membership is made up of female-identifying, non-binary, and gender non-conforming composers, music directors, orchestrators, arrangers, copyists, rehearsal pianists, and other musicians who are an underrepresented minority in musical theater. The organization's initiatives include monthly educational seminars, mentorship programs, technical skills workshops, networking events, and online resources and partnerships. If you are a female-identifying, non-binary, or GNC musician who works in musical theater or opera, please add your profile to the Maestra Directory. Maestra's resource page includes a long list of organizations that serve composers,, and they have a large roster of available classes.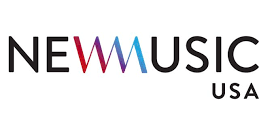 New Music USA is about fostering connections, deepening knowledge, and encouraging support for a diverse constituency of new music practitioners and appreciators in the United States. The website lists funding resources supporting composers in residence as well as project-specific grants. NewMusicBox is filled with articles such as going digital and Developing an Antiracist Music Theory Classroom.

SoundGirls.org Mission: To inspire and empower the next generation of women in audio. Our mission is to create a supportive community for women in audio and music production, providing the tools, knowledge, and support to further their careers. They support classes/events, mentorship, and resources surrounding sexual harassment.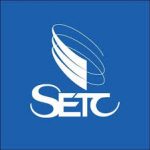 South Eastern Theatre Conference (SETC)  Mission: Connecting You to Opportunities in Theatre Nationwide. Each year, the Southeastern Theatre Conference invites theatre lovers of all kinds — actors, singers, dancers, designers, technicians, stage managers, directors, playwrights, teachers, students, professionals, academicians, etc. — to gather together in celebration of the art of theatre. The annual SETC Convention brings over 5,000 members of our theatre community together for three and a half days of workshops, keynotes, performance festivals, auditions, college recruiting, job interviews, and more. There is a Theatre Job Board open year-round.
Sphinx Organization and Orchestra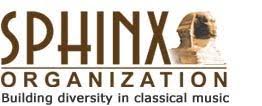 The Sphinx Organization is a Detroit-based national organization dedicated to transforming lives through the power of diversity in the arts. Their artistic programs include Sphinx Symphony Orchestra: a unique all Black and Latinx orchestra comprised of top professionals from around the country and the New York-based Harlem Quartet:  a Professional quartet dedicated to engaging new audiences with a diverse repertoire. Sphinx' Education and Access programs make classical music accessible to communities historically underrepresented in the field through education initiatives and community engagement. One example is Sphinx Overture which provides free classes, lessons, and violins to elementary school students in Detroit and Flint, MI.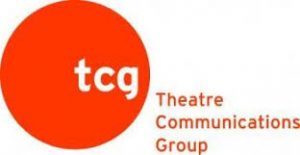 Theatre Communications Group (TCG) exists to strengthen, nurture, and promote professional theatre in the U.S. and globally. The TCG National Conference, one of the largest nationwide gatherings of theatre people, awards grants and scholarships, approximately $2 million per year, to theatre companies and individual artists. Read more about their EDI Institute run by artEquity.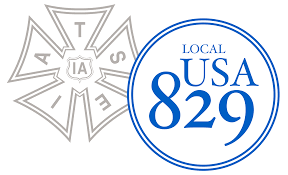 United Scenic Artists, Local USA 829, IATSE, is a labor union and professional association of Designers, Artists, Craftspeople, and Department Coordinators, organized to protect craft standards, working conditions and wages for the entertainment and decorative arts industries. The members of Local USA 829 work in film, theatre, opera, ballet, television, industrial shows, commercials, and exhibitions. Members are launching a new initiative, Equity Thru Design Mentorship, which creates mentorships for Black, Indigenous, and People of Color [BIPOC] from a range of junior high school, high school, and college students.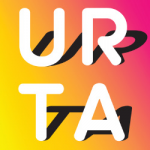 University Resident Theatre Association (URTA)  Founded in 1969, the University Resident Theatre Association works to ensure the continued renewal of the American theatre by supporting excellence in the professional training of new artists. Training programs find the URTAs to be an unparalleled resource for recruiting the most promising graduate students to their schools, and candidates avoid the expense and anxiety of arranging dozens of separate interviews, traveling to numerous campuses, and navigating applications for countless institutions. It can also be a unique way for candidates to discover programs they may have not otherwise been familiar with, but which may be their perfect fit. The URTA Auditions & Interviews include a wealth of other programming, including the Satellite Auditions, Undergrad Preview, and a full slate of continuing education sessions. Candidate Awards provide free registration to certain eligible candidates, including those in the areas of sound design and arts leadership.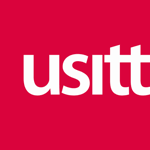 The United States Institute for Theatre Technology, Inc. (USITT) connects performing arts design and technology communities to ensure a vibrant dialog among practitioners, educators, and students. USITT, with TSDCA, administers the Pat Mackay Diversity in Design Scholarship sponsored by LDI, which financially helps diverse designers pursue higher education.
USITT Sound Commission:  – for all sound designers, sound engineers, etc.  "The Sound Commission provides a center for intercommunication, information exchange, and project activity for people who are interested in the use of sound as a part of dramatic, theatrical, and entertainment presentations. 
USITT Gateway –  a program for diverse students, connecting them to mentors, etc. "USITT's Gateway Program is a mentorship opportunity for students from underrepresented populations within our industry. A professional mentor for a similar background and career path will guide and maximize each mentee's experience at the USITT Annual Conference & Stage Expo."
USITT Education  – for students and educators in theatre. "The Education Commission serves students and educators in all areas of theatre design and technology. A diverse group of educators and a student liaison work to develop exciting and innovative programming for each Annual Conference & Stage Expo. The Commission regularly covers such topics as teaching, mentoring, tenure and promotion, curriculum, and student life. In addition, the work of the Education Commission continues throughout the year in the forms of several ongoing projects and archives.
USITT Portfolio Reviews – USITT has a robust portfolio review program for students and early-career professionals.  If you're going to attend USITT and want to have your portfolio reviewed, you can sign up!  In 2020, the portfolio reviews were all done online due to the COVID-19 pandemic.
"The USITT Equity, Diversity, & Inclusion Committee is responsible for supporting and promoting equity, diversity, and inclusion within USITT's programs and projects and the Institute as a whole."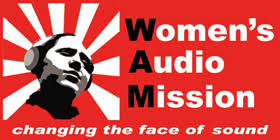 Women's Audio Mission is a San Francisco/Oakland-based nonprofit organization that uses music and media and an incredible "carrot" of a training environment –  the only professional recording studio in the world built and run by women/GNC individuals –  to attract over 2,000 underserved women/girls/GNC individuals every year to STEM and creative technology studies that inspire them to amplify their voices and become the innovators of tomorrow. WAM's award-winning curriculum weaves art and music with science, technology and computer programming and works to close the critical gender gap in creative technology careers.