Where's My Money: Current State of Music Licensing Royalties – New York
March 18, 2020 6:00pm
Alchemical Studios, The Lab
free - $35
2 hours
Where's My Money: Current State of Music Licensing Royalties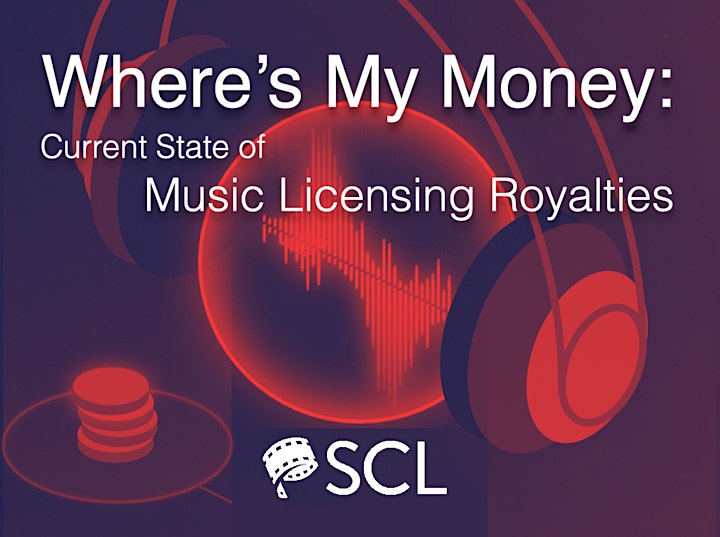 Wednesday, March 18, 2020
6:00 – 8:00 PM
Alchemical Studios, The Lab
104 West 14th Street
New York, NY 10011
The Society of Composers & Lyricists in New York is offering a panel on music licensing royalties targeted at media composers. Current issues will be examined from the angles of performing rights organizations, entertainment law, and music rights advocacy. Featured panelists will include Doug Wood, founder and CEO of the Omnimusic Production Libraries, and attorney Joshua Graubart.
Composer, producer and music rights advocate Doug Wood is the Writer Vice Chair of the ASCAP Board of Directors. He has written and produced music for hundreds of television programs and commercials, including Saturday Night Live, Dateline NBC, Conan O'Brien, sports themes and promos for ABC, CBS, ESPN and NBC, national spots for Coca Cola, Volkswagen, Verizon and scores of others. A classically trained pianist and oboist, and composition major at Manhattan School of Music (as well as rock guitarist and band leader), Doug is the founder and CEO of the Omnimusic Production Libraries.
Joshua Graubart is an experienced counselor and advocate whose practice focuses on the entertainment, media, and technology industries. Josh advises a wide range of clients in connection with copyright, trademark, entertainment and advertising matters at home and abroad. He is the founder and principal attorney of the Law Offices of Joshua Graubart, PC.
Moderator Mark Roos is an award-winning composer based in New York for film, television and advertising and successfully connects people in a powerful way through his compositions. He has composed for Jerry Seinfeld's Comedians in Cars Getting Coffee, American Pickers, Catfish, The Kardashians, Murder One, Microsoft and Pixar. Mark also serves on the Board of Directors for the Society of Composers & Lyricists.