UNDERSTANDING TAXES: FINANCIAL LITERACY & FREELANCE ARTIST SURVIVAL KIT
free
60 minutes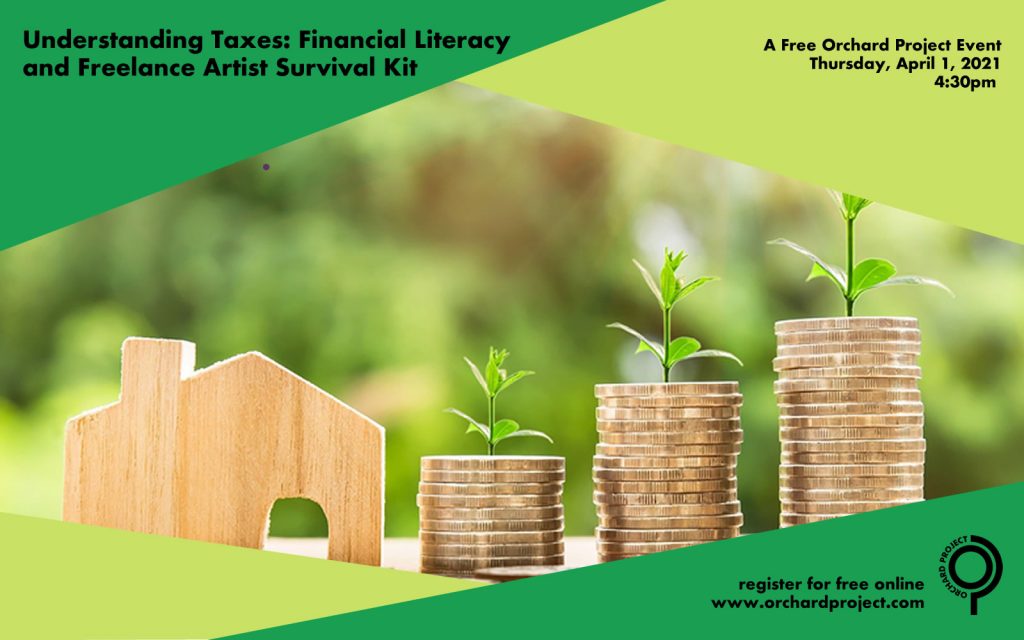 UNDERSTANDING TAXES:
FINANCIAL LITERACY & FREELANCE ARTIST SURVIVAL KIT
April 1, 2021, 4:30 pm
FREE
Tax time is fast approaching, even with the short pandemic extension. For many freelance artists, 2020 was the most unusual of years. This offering will provide a series of tools for freelance artists to use not only when tax time rolls around, but also to plan ahead for 2021 and beyond.
This event is free and online, with room for Q&A with the guests. Registrants will receive an email before the event with links to access the event and other resources.
With financial experts Jully-Alma Taveras and Kristen Johnson, moderated by Morgan Johnson
Back to Calendar