Spacemap Go Introduction/Concepts
Beginner Class.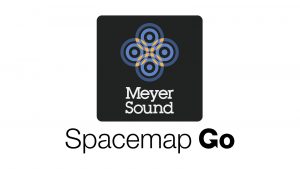 Spacemap Go is a free update to the Galileo GALAXY Network Platform. It is a fast, flexible, and scalable immersive mixing tool. 
In this roundtable, we will discuss:
Hardware Overview
Getting Connected Quickly
Working Offline 
Immersive mixing 
Adding Abstraction to Object-Based Mixing
What is a Spacemap ?
How is Spacemap Go different from other "immersive" platforms?
Instructor: Josh Fehrmann
Josh Dorn-Fehrmann is a Technical Support Specialist for Meyer Sound with a background in touring, music, and sound design for theatre. At Meyer Sound, Josh serves a multipurpose role where every day is different. Some of his responsibilities include customer support, sound system calibrations, Constellation technical support, digital product support, and education and training. Josh received his M.F.A in Sound Design from the University of California, Irvine, where his thesis was on Sound Design for the Restaurant Environment. He lives and works remotely in the Atlanta, GA area.
This Event is open to the Public -you do not need to be a TSDCA Member.
Back to Calendar