Panlab 3 Webinar with Daniel Higgott
free
Introducing panLab 3 with Daniel Higgott
Monday, December 5th at 5pm EST
A TSDCA member only event!
panLab has been redesigned and updated with version 3, and Daniel Higgott from Innovate Audio LTD will be with us to talk through all of the new features.
panLab 3 is a spatial audio mixing solution, designed to integrate seamlessly with QLab. Join the Innovate Audio team as they demo the software. This session will cover:
– Basic setup. Connecting to a QLab workspace, adding speakers and QLab cues.
– Sound system design with panLab 3. Optimal workflow when commissioning a sound system.
– Working with multichannel audio cues with the new Multichannel Algorithm.
– Advanced panLab 3 features. Including Sequences, Derived Outputs, external OSC support and more.
– Question and Answer session with the developers themselves.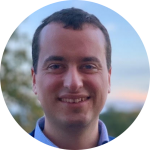 Daniel Higgott
Daniel Higgott is a software developer and sound engineer. He has worked in live audio for over 15 years, and has a career spanning theatre, music and live events. He has worked as a sound operator, mixing major west end musicals and touring productions. Daniel has also worked as a sound designer, programmer and associate sound designer for a variety of companies.
Daniel is an experienced macOS and iOS software developer. Through his work with Innovate Audio, his software is installed on over 10,000 devices world wide. Daniel specializes in software for the live events industries, and enjoys being able to use his own software tools alongside his work in live audio.
Back to Calendar