MIXCON: Studio Life 2021: Top Recording Studio Managers Sound Off
free
2 hours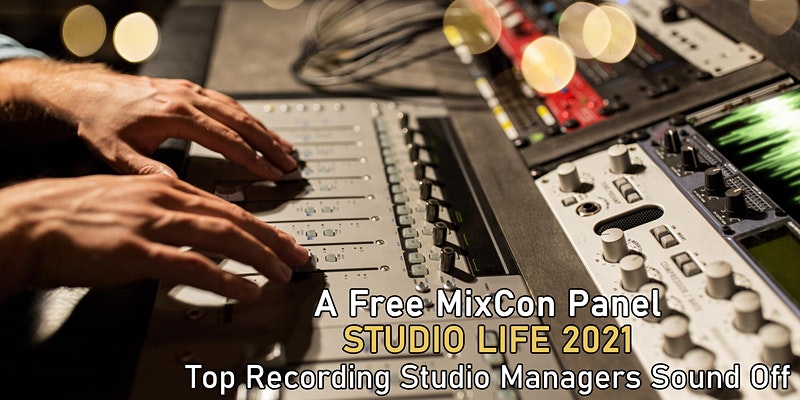 "Studio Life 2021: Top Recording Studio Managers Sound Off"
Four pro studio managers discuss the new challenges and opportunities music producers face today.
Mon, July 12, 2021
3:00 PM EDT/ 12:00 PM PDT
Hosted by Sonicscoop's David Weiss
Guest Panelists:
Curtis Daniel III, PatchWerk Recording Studios, Atlanta
Ebonie Smith (Engineer, Producer, Coordinator) Atlantic Records Studio, NYC
Tina Morris, The Village Studios, West Los Angeles
Zoe Thrall, Hideout Studios, Las Vegas
—
WHAT IS MIXCON?
MixCon is a free educational event for musicians and aspiring producers/mixing engineers. Its goal is to advise them on the art of mixing, the science it's based upon, and the techniques top engineers employ to shape the sounds in the directions they envision, and to make them coexist in a balanced fashion.
Please note: By signing up for this event, you are agreeing to receive event-related emails, and marketing messages from the presentation's sponsor. You can unsubscribe from these messages at any time.
Back to Calendar