MIXCON: Mixing Mainstream Pop: Mix Walkthrough + Q&A with Quentin 'Q' Gilkey
free
2 hours
Mixing Mainstream Pop: Mix Walkthrough + Q&A
with Quentin 'Q' Gilkey
Wed, July 7, 2021
3:00PM EDT/ 12:00 PM PDT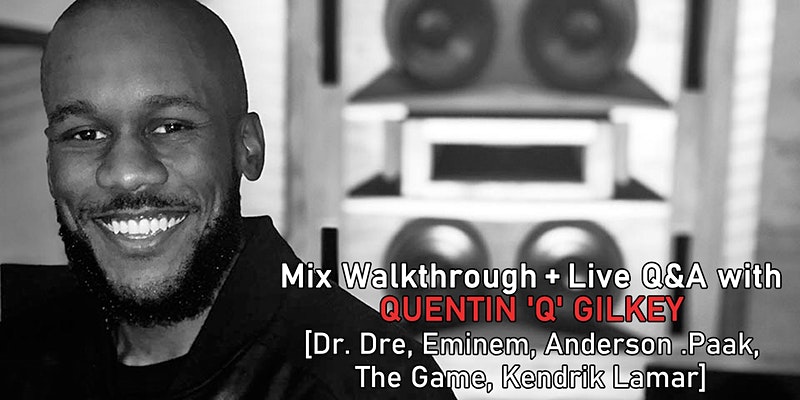 With a background in classical and jazz piano, Q is a Grammy award-winning producer who began his music career on the performance side. He has worked alongside Dr. Dre for the past eight years and has been a part of all of his musical endeavors. From a song's inception to its release, Q thrives on the creative journey: recording, mixing, and mastering. Each stage requires a unique lens to help the artist's music shine brightest. Q's passion for the process is rooted in personal drive, hunger for knowledge, and love of music.
WHAT IS MIXCON?
MixCon is a free educational event for musicians and aspiring producers/mixing engineers. Its goal is to advise them on the art of mixing, the science it's based upon, and the techniques top engineers employ to shape the sounds in the directions they envision, and to make them coexist in a balanced fashion.
Please note: By signing up for this event, you are agreeing to receive event-related emails, and marketing messages from the presentation's sponsor. You can unsubscribe from these messages at any time.
Back to Calendar