Journey of a Modern Film Composer: What it Takes to Succeed
free
3 hours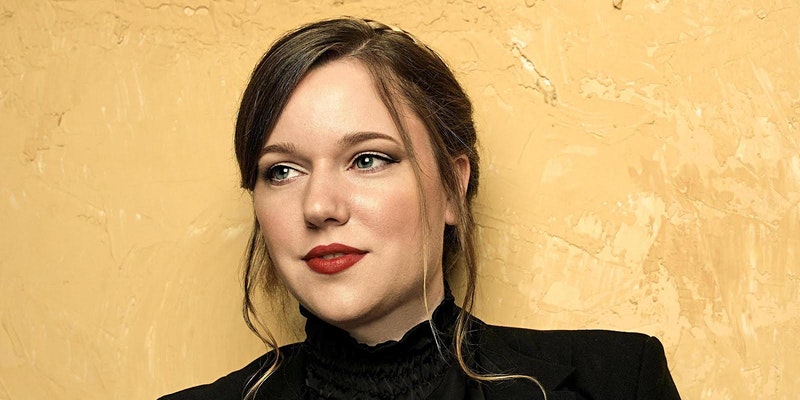 Journey of a Modern Film Composer: What it Takes to Succeed with Anne-Kathrin Dern
moderated by Andrew Kesler
LA 12PM  |  NY 3 PM  |  UK 8 PM
Join us for an exciting discussion with multiple award-winning composer Anne-Kathrin Dern. As an in-demand composer, arranger, producer, virtual orchestrator, collaborator, programmer (and more), her wide range of skills and experience demonstrate what it takes to succeed in today's industry as a media composer for film, television and video games.She'll discuss her recent projects and dive into her workflow and process, demonstrating the technical and creative skills needed as a composer. Don't miss this chance to see her in action as she discusses some select clips and cues from her portfolio.
BIOS:
Anne-Kathrin Dern is a German film composer and CEO of e-Quality Music Productions LLC, currently residing in Los Angeles, California. She is mostly known for her scores to the animated Netflix Original Fearless (2020), the Netflix Christmas movie The Claus Family (2020), Disney's Four Enchanted Sisters (2020), and SONY's Help I Shrunk My Parents (2018), as well as her collaborations with Klaus Badelt, most notably on the animated movie Leap! (2016) and the iGG video games Castle Clash (2019), Lords Mobile (2018), and Galaxy Mobile (2020). Dern also contributed music to both seasons of ABC's musical comedy series Galavant (2015-2016), as well as Microsoft's HALO V: Guardians (2015), and wrote additional arrangements for Warner Bros. Ocean's 8 (2018). She has collaborated with and assisted composers such as Christopher Lennertz, Alan Menken, Steve Jablonsky, Ryan Shore, William Ross, and Pinar Toprak. Additionally, she has interned at Hans Zimmer's Remote Control Productions and was a selected participant of the 2016 ASCAP Film Scoring Workshop with Richard Bellis. Dern just completed her work on the comedy-adventure sequel Help, I Shrunk My Friends (2021) and the Hallmark romance Her Pen Pal (2021). She is currently working on the horror movies Devil (2021) and Have.Hold.Take (2021), and has been signed to write the score for the WWI drama The Last Front (2021), starring Iain Glen and Sasha Luss, and the Netflix sequel The Claus Family 2.
Andrew Kesler is an award-winning Musician, Composer, Arranger, Engineer, and Producer based in Los Angeles, California.
He serves on the board of directors for the American Society of Music Arrangers and Composers (ASMAC) and is proud to endorse Fury Guitars, John Pearse Strings and 64 Audio.
Born and raised in the prairies of Canada, Andrew is a patron of many musical styles and a seasoned international performer and session player. He's often referred to as the "Gadget Man" for his ability to work seamlessly on both sides of the glass in the recording studio.
Back to Calendar