Getting Started in Kontakt with Greg Mackender
free
90 minutes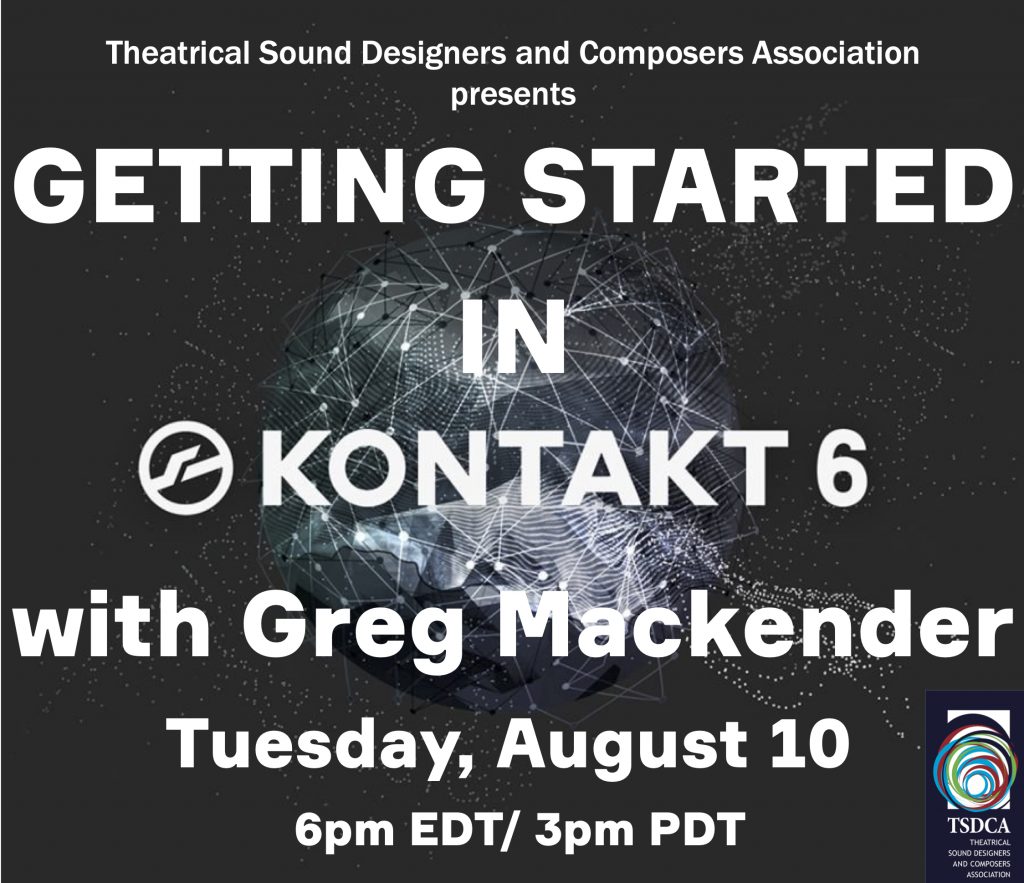 You may know Native Instrument's Kontakt as the leading platform for sampled instrument development, and perhaps wanted to try your hand at making your own sample-based creations?
This series will give you what you need to know to get started.  Whether you're a sound designer or composer, programming knowledge with Kontakt can bring unique sounds to your workflow.
Join us to begin this journey.
This first look into Kontakt will presume a music knowledge of the Instrument/Program, and start with the basics of building an instrument from scratch. We'll view concise tutorials that walk through the process of not only building musical instruments from scratch, but also demonstrate how Kontakt can be an extremely valuable sound design tool.
Participants will be linked to a Google drive where they can download all material used in the demonstrations, as well as the tutorials we view for later reference, since there is a good deal detail. Topics will include using the editors within Kontakt (Mapping/Group/Wave/Script), and adding modulators (envelopes/LFOs/Midi Controllers) and a wide array of effect processors. You'll even learn how to add your own graphic to the face of your newly created instrument to further personalize it.
Each short tutorial will be followed by a Q&A where I will have Kontakt open to demonstrate and answer questions. Before closing, I would like feedback if further sessions would be desirable, and the direction they should take.
Hope to see you there!
Greg Mackender
Prof. Of Sound Design, Univ. of Missouri @ Kansas City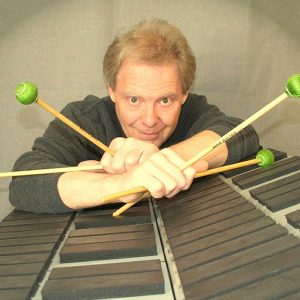 ---
Greg Mackender has composed extensively for theater in the Kansas City area.  A founding member of the Kansas City Actors Theatre, he has composed for over 15 plays in their ten year history, including Talley's Folly, Long Day's Journey Into Night, The Cripple of Inishmaan, Picnic, and The Mousetrap.   He was the resident composer for the Missouri Repertory Theatre (now Kansas City Repertory Theatre) from 1995-2000, where he composed music for The Deputy, Royal Hunt of the Sun, Treasure Island, Emperor Jones, Whispers of the Mind, The Road to Mecca and The Imaginary Invalid, to name a few.  He is currently beginning his twenty-fourth season for the Heart of America Shakespeare Festival, performing his music live with a small ensemble.  Contemporary and new work includes My Name is Asher Lev and Grounded at the Unicorn Theatre. His most recent award was for his work in the Shakespeare Festival St. Louis production of Antony and Cleopatra, receiving 'Outstanding Sound Design in a Play' at the St. Louis Theatre Circle awards.  He was an early adaptor to digital audio and use of the computer as a tool for sound designers and composers, and since 1994 has shared his learning and expertise with the MFA students in the UMKC Theatre department.
Back to Calendar