Discovering Dorico with Frank Heckel
free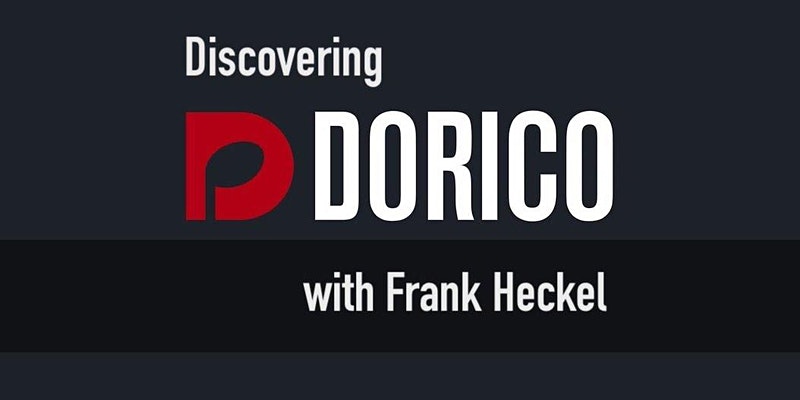 Discovering Dorico with Frank Heckel
LA 12 PM | NY 3 PM | UK 8 PM
Topics covered in the Webinar (as time permits):
Intro: The Concept of Dorico—why it is truly the next generation of music notation
The 5 Modes: Setup • Write • Engrave • Play • Print
Players vs. Instruments
Flexible Flows – finally ALL movements of a project in one file
The Power of Popovers and the Properties Panel
From (going) nuts to notation: Lots of little levers to do in an instant what wastes time elsewhere
Music engraver's pain: massive Divisi / tuplets over barlines / harmonics / simultaneous meters etc. – FUN in Dorico
Creating cues quickly
Chaos of Chord Symbols is a pain of the past
Making our beloved president happy: A special for Gayle: HARP-notation
Percussion: Drum Kit • Orchestral • Part creation
Advanced Arranging
A Movie Composers' Paradise: Video and TimeCode in Dorico
Condensing a score – and retaining all the instrumental parts ("To boldly go where no notation software has gone before …")
Love the Layout: Master pages like Layout software
Playback with external plugins and the Sequencer-style "Piano-roll" view
Migrating your music from other notation software or DAW
PDF/Printing with perfect preview
Lots of lovely details for saving your precious lifetime
Pose all your hard questions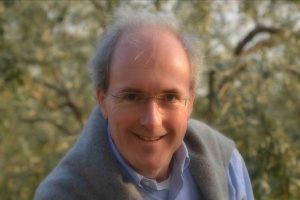 BIO:
Frank Heckel (*1964):
Composer • Conductor • Orchestrator for Film/TV and Concert Hall, based in Frankfurt am Main, Germany
Besides working as orchestrator, conductor and "musicstuntman" for Film and TV, Frank composes and arranges mostly for symphony orchestra-live performances, transforming Pop/Rock/Metal works into "Symphonic Poems" and orchestrating classical pieces exactly in the style of the composer.
Frank created the German localization of the first versions of the music notation-software SIBELIUS in the late 90s and was Germany's top expert / trainer for two decades (and wrote the 720-page book Sibelius Praxisbuch in 2008).
In 2017 he was invited by the former Sibelius-product manager and now DORICO mastermind Daniel Spreadbury to promote Steinberg DORICO for the German market. Since then he's been one of Germany's leading DORICO experts.
Frank's works for the Concert Hall are published by SIKORSKI, Hamburg, and Edition Peters, Frankfurt am Main.
Back to Calendar