Designing Spacemap Go Systems with MAPP 3D
 In this session we will introduce a repeatable and scalable design method for immersive sound systems. We will begin our discussion by designing a stereo system and expand the design concept to a fully immersive room. Our discussion will introduce the design principals for the various loudspeaker layouts (stereo, LCR, multi-frontal, lateral surround, overhead surround, and low frequency). There will be a freeform discussion after the presentation.
Beginner/Intermediate Class.
Instructor  Bob McCarthy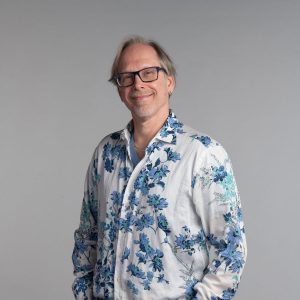 Bob McCarthy's involvement in the field of sound system optimization began in 1984 with the development of Source Independent Measurement (SIM®), which was inducted into the TEC Awards Hall of Fame in 2019. He has been an active force in modern sound system design and optimization for over 35 years, including three generations of SIM, thousands of designs, tunings, training seminars and publications. Bob has had the privilege to work with many great sound designers, including Abe Jacob, Andrew Bruce, Tony Meola, Jonathan Deans, Francois Desjardins and more, and has been charged with tuning systems for Cirque Du Soleil, Walt Disney Entertainment, Carnegie Hall, Celine Dion, Grateful Dead and others. Musical theater credits include Les Miserables, The Beatles' LOVE, Wicked and many more. Recent designs and tunings include the ongoing Metallica WorldWired tours, Roskilde Festival, Shanghai Disney Resort and more.
His award-winning book, Sound Systems: Design and Optimization, now in its third edition, has sold over 15,000 copies in three languages. USITT presented Bob with the Distinguished Achievement in Sound Award in 2014. Bob is well known in the field of audio education and delivered the keynote address at the 50th AES Conference, which was the first ever dedicated to audio education.
Bob is the Director of System Optimization at Meyer Sound.
This Event is open to the Public -you do not need to be a TSDCA Member.
Back to Calendar