Composition: Strategies and Practices for Getting Unstuck
What do you do when you find yourself stuck? Drawing on creative strategies for sound designers and composers, this workshop explores how we can get "unstuck" in our creative and professional work. Whether you're a sound designer or a composer, whether you create with or without notation, are a seasoned professional or new to the industry, delve into the art and science of creativity and discover the habits and practices that generate flow and inventive thinking.
Individual lessons and discounted group rates available. For teaching and mentorship testimonials, please see https://www.matthewsuttor.com/teachingandmentorship
Matthew 
Suttor
Professor in the Practice of Sound Design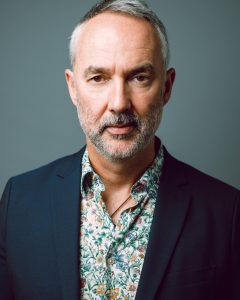 New Zealand-born composer Matthew Suttor has taught at Yale University since 1999, first in the Department of Music and since 2002 at the David Geffen School of Drama. He is also affiliate faculty at the Center for Collaborative Arts and Media at Yale (CCAM). Often combining music technology with acoustic forces, Suttor has composed operas, dance works, and music for all kinds of theatrical productions and chamber music, sacred pieces, sound installations, and scores for television. Suttor's work in opera and dance includes: Don Juan in Prague, in collaboration with director David Chambers, for the Bard SummerScape Festival and revised for the Mozart Prague Festival, the Guggenheim Works and Process series, and the BAM Next Wave Festival; I Find Comfort in Thunder for the Essen Folkwang Tanzstudio tour of Germany; and his opera, The Trial of the Cannibal Dog, premiered at the International Festival of the Arts, Wellington, New Zealand, and was broadcast by Radio New Zealand. Concert works, installations, and television scores include Syntagma, commissioned by the Yale Institute of Sacred Music, La Prose du Transsibérien, for narrator and chamber ensemble, and HxWxL, both commissioned by the Beinecke Library, the Eastman School of Music commissioned Buntpapier. He composed Zoomslide's television series Real Pasifik and Anna Marbrook's documentary feature film, Loimata. Yale Repertory Theatre productions include The Intelligent Design of Jenny Chow, All's Well That Ends Well, The Winter's Tale, Arcadia, and An Enemy of the People. A Fulbright Scholar, Suttor received a doctorate in composition from Columbia University.
Back to Calendar