Composer Panel: Navigating the Complexities of Commercial Composing
June 18, 2019 6:00pm
Alchemical Studios
Free - $35
2 hours
Join the ASSOCIATION OF MUSIC PRODUCERS +
the SOCIETY OF COMPOSERS & LYRICISTS
for a night of discussion.
AMP + SCL Composer Panel:
Navigating the Complexities of
Commercial Composing
Tuesday, June 18, 2019
6:00 – 8:00PM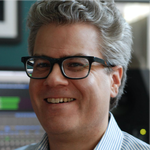 Louis King 
has spent over 20 years composing award-winning aural branding for major companies like Xbox, Google, Budweiser, and Geico. In 2018, his composition for a HP short branded film was nominated to be part of the AICP (Association of Independent Commercial Producers) permanent collection at MOMA. He also recently completed scoring the short film Abuelo, and is currently scoring season 2 of the web sitcom Extra/Ordinary, which is in the middle of its festival run.
As an orchestrator, he helped bring to final fruition, the music you hear behind the Columbia Pictures logo, as well as scores for various Disney and Warner Bros films, and Broadway stage productions. He believes scoring for media is really about problem solving. There is a story to be told and his job is finding the most unique way to help tell that story whether it's for film, television, or branding.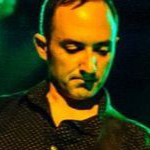 Ravi Krishnaswami
 is an award-winning composer, songwriter and sound designer for media and games. His credits include Super Bowl commercials, AAA video games, top-rated iPad apps, flagship retail installations, iconic television themes, network IDs, and numerous short and feature length films. His work has been recognized by the Cannes Lions, AICP, AMP, London International Awards, Hollywood Reporter Key Art Awards, and the Game Marketing Awards. As co-founder, creative director and lead composer at COPILOT, he has worked on ads and interactive media for clients such as GE, AT&T, Visa, Verizon and World Wildlife Fund, and has created original music for video game franchises including Fallout, Dishonored, Wolfenstein, Tetris and BattleCry. His TV and film work includes credits for HBO and ESPN.
Ravi is currently a member of the music composition faculty at Vermont College of Fine Arts, where he mentors MFA candidates in scoring for media and songwriting. He is the guitar player and a founding member of the internationally renowned Smiths/Morrissey tribute band The Sons & Heirs, and recently released a new folktronica/pop album under the name HYBIRD. Prior to these bands he led the indie-pop band Charming.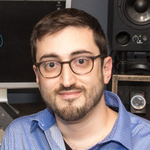 Eric V. Hachikian
 is an Armenian-American composer, whose music has been hailed by the New York Times as "lovely and original." His work can be heard in a variety of major motion pictures (HOW HIGH 2; NIGERIAN PRINCE; WHEN WE FIRST MET; THE PLACE BEYOND THE PINES; THE WRESTLER) and network television shows (Netflix's MARCO POLO; NBC's SUPERSTORE; ABC's REVENGE & MIXOLOGY; Fox/Hulu's THE MINDY PROJECT; HBO's ENTOURAGE & HOW TO MAKE IT IN AMERICA; Showtime's HOMELAND & THE BIG C; AMC's RUBICON; FX's TYRANT; Hasbro's HANAZUKI; The Discovery Channel's LIFE: THE SERIES).
As Creative Director and co-founder of SOUNDCAT PRODUCTIONS, a boutique music company with studios in New York City and Los Angeles, Eric has written and produced music for numerous national and international ad campaigns including Apple, Google, Facebook, Budweiser, BMW, Snickers, Ford, Mastercard, Kate Spade, Wendy's, among many others. Eric has also written for Off-Broadway productions, and his compositions have been performed by the Los Angeles Philharmonic, the New York Pops Orchestra, the Baltimore Symphony, and the Boston Pops Orchestra, and in such venues as New York's Carnegie Hall and Alice Tully Hall, Boston's Symphony Hall, and The Getty in Los Angeles. A classically trained composer, as well as a self-taught DJ and perpetual student of world music, Eric's musical instincts have no boundaries, and his multi-genre interests result in a unique and personal sound.
Moderator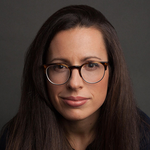 JoAnne Harris
 has conducted and recorded film scores at Abbey Road, East West, The Village, and Avatar with artists such as grammy winning Kurt Elling and members of the Hungarian Radio Symphony Orchestra. Her television work includes score for: Mal de Ojo (HBO), 20/20, Primetime, and Dateline. She has orchestrated scores for blockbusters City of Lies and The Infiltrator. Other highlights: conducting ensembles for the Shinnyo-En Lantern Lighting Festival at Lincoln Center, writing string arrangements for Chris Cester (of the band Jet), working on the music team of Sylvia (Broadway), and a summer in Shenzhen, China, writing music for an aerial circus show. She is a 2015 ASCAP "Composer to Watch", and her concert music includes a winning entry of the Dallas Winds brass fanfare competition.
A graduate of Concordia College, JoAnne studied choral composition and conducting with René Clausen. She currently teaches orchestration for cinema at CUNY Brooklyn College, sings with Cantori New York, and is a steering committee member of the Society of Composers and Lyricists in New York. She is thankful that her formative years were spent in the company of her father's eclectic (some might even say bananas) CD collection.
Gallery