Ask the Experts – Sound Design for Theatre
free
2 hours
Ask the Experts – Sound Design for Theatre
What does designing sound for theatre entail?
The theatre sound designer is responsible for everything the audience hears, what that entails can vary considerably, depending on the type of show, the performers in the show, and the performance venue. Sound Design includes creating effects, atmospheres, sonic textures to help connect the audience to an emotional performance. They also design the sound system for the show, specifying which speakers, mics, consoles, and other gear will be used. Working with the composer, director, conductor, and mixer they work to create a cohesive aural environment. 
Join SoundGirls for a webinar on theatre sound design. This is your opportunity to ask questions about theatre sound design and get them answered with this expert panel. Moderated by Becca Stoll and panelists include Cricket Myers, Jessica Paz, Twi McCallum, and Elisabeth Weidner.
June 5, 2021 -11 AM – 1 PM PDT / 2 PM – 4PM EDT

Moderated By Becca Stoll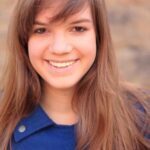 Becca is a theatrical audio engineer.  She specializes in mixing musicals and is especially passionate about mixing new works.  Pre-pandemic, her main gig was Head of Audio on Rock of Ages (Off-Broadway at New World Stages). Other New York credits include: Two's A Crowd (59E59), A Strange Loop (Playwrights Horizons), Antigone in Ferguson (St. Ann's Church); We Are The Tigers (Theatre 80).  Tours: Million Dollar Quartet (A2).  Selected Regional: The Donkey Show (OBERON), Caucasian Chalk Circle (A2, Yale Rep), 3 seasons as Production Audio Engineer for the Goodspeed Opera House.  Education: Carnegie Mellon School of Drama, NHSI "Theatre Cherubs".  Member: TSDCA, USITT, SoundGirls
Panelists Include
Jessica Paz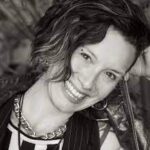 Jessica is a Tony Award-winning Sound Designer for theater, film and music. Most recently, she collaborated with Nevin Steinberg on the sound design for Anaïs Mitchell's acclaimed production of Hadestown, which earned the duo a Tony Award, Drama Desk Award, and an Outer Critics Circle nomination.
On Broadway, Jessica was an Associate Sound Designer on projects including Dear Evan Hansen, Bandstand, Disaster! The Musical; The Assembled Parties (MCC); and Fela!.
Jessica has been a Front of House Engineer for musicians including The Preservation Hall Jazz Band, Antibalas, Julia Haltigan, Femi Kuti, Lady Antebellum, Candy Shop Boys, People vs. Larson, Michael Arenetta, Bugaboo, Carte Blanche, King Holiday, The Woes, Stone Cold Fox, The African Children's Choir and many others. She has also been a Lecturer of Sound Design in addition to student advisor for Princeton Universities production of Next To Normal, and was the Sound Designer of the Actor's Studio Drama School's yearly Master's Thesis productions from 2009 – 2014.
Jessica is fascinated by music studio and live concert techniques. She is constantly learning and researching innovative approaches from the traditional music recording world, and bringing them into her theater work. A proud member of IATSE Local 829; Soundgirls.org; Woman's Audio Mission; USITT; and  Co-Chair of the board of the Theatrical Sound Designers and Composers Association. She currently resides in New York. Pizza is her favorite food group.
Elisabeth Weidner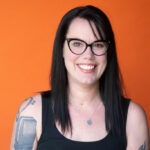 Elisabeth is a Sound Designer and Composer for theatre. She served as the Sound Director/ Resident Sound Designer/Composer for 10 years at PCPA-Pacific Conservatory Theatre,  before going full freelance in 2019. Elisabeth is also an adjunct professor at California  Polytechnic State University SLO where she teaches Sound Design and Engineering for  Theatre, and she sits on the USITT Sound Commission jury for the Current Practices and  Research in Sound papers submissions. In 2020 she was elected to serve as Co-Vice Chair of the TSDCA )Theatrical Sound Designers and Composers Association). She is also the producer of the podcast: No One Likes Us. www.elisabethanneweidner.com Read Elisabeth's Blog
Twi McCallum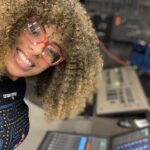 Twi McCallum is a sound designer living in NYC, by way of Baltimore, MD. Her favorite theatrical credits include Kansas City Rep, Kennedy Center, The Public Theater, and Baltimore Center Stage, and she will be making her Broadway debut in Fall 2021 with a new play. She has served as an apprentice sound editor on television shows for STARZ and NBCUniversal and will be sound editor/mixer for an upcoming digital series for Marvel. Most importantly, she is a former student of Howard University's theatre department and a recent graduate of Yale School of Drama's one-year sound program. When not working, she loves taking care of her pet snails named Nicki Minaj, Beyonce, Rihanna, Megan thee Stallion, and Cardi B.
Cricket S. Myers
On Broadway, Cricket earned a Tony Nomination and a Drama Desk Award for her design of Bengal Tiger at the Baghdad Zoo. Regional designs include La Jolla Playhouse, The Ahmanson, The Mark Taper Forum, Kansas City Rep, South Coast Rep, Shakespeare Theater Company in DC, The Kirk Douglas Theater, Pasadena Playhouse, Wallis Annenberg, and the Geffen Theater. She has earned 24 Ovation Nominations, as well as winning The League of Professional Theater Woman's Ruth Morley Award and The Kinetic Award for Outstanding Achievement in Theatrical Design. www.cricketsmyers.com
Back to Calendar