Annual Meeting 2023 – Session 8: Sound Systems for Art Installation – from Chaos to Order
June 24th to 26th
A conversation with Jeremy Lee, Rob Kaplowitz, and Katherine Gonzalez.
What we can and can't control – let it inspire rather than frustrate! Similarities between Theater and Installation…and how to work with people who know nothing about Sound.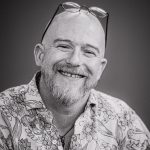 During his career, Robert Kaplowitz was passionate about the intersection of story, society and
deliberately curated sound. He spent 29 years creating work as a sound designer and composer for
theater, opera, art installations and film, and was honored with an OBIE Award for Sustained
Excellence in Sound Design, and both a Tony and an Audelco for Fela! He developed his
dramaturgically driven approach to design during his years with James Houghton at the O'Neill
Playwrights Center and spent his career collaborating with visionary artists including Mr. Houghton,
Ruben Santiago-Hudson, Luqman Brown, Lisa Peterson, Michael John Garces, Regina Taylor, Bill T.
Jones, Skip Mercier, Jane Cox and many others. He served on the faculty at Princeton, is a proud
spouse and parent, co-founded We Embrace Fatherhood (www.weembracefatherhood.org), and is
currently enrolled at Drexel University's Thomas Kline School of Law (Class of 2026).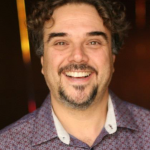 Jeremy Lee has been involved in audio his entire life and has been doing it professionally since 1994. He has designed sound in theatres from Broadway to Bogota and from Syracuse to Singapore. After spending a decade in New York City as a designer and Broadway associate, he spent 5 years running the Sound Design program at the University of Cincinnati. Since relocating to Los Angeles, he has designed an episodic podcast for Shudder/AMC, acted as an Audiovisual Supervisor at Universal Studios Hollywood, and been a Pro Audio Systems Sales Manager for Harman Professional. Currently, Jeremy is a Senior Design Consultant at Electrosonic, working on immersive spaces, interactive museums, casinos, and other AV experiences.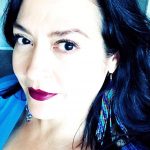 Katherine Gonzalez:
(TSDCA West Coast Rep) From curtain rise to curtain close, I know that I am in the right place, at the right time, doing the right thing with my life. I have a passion for creating a high quality and well thought out sound experience for audiences. First and foremost, I am a live sound designer who pays attention to detail and takes pride in a well thought out sound design. Whether it be a rock show, musical, or beyond, I use my knowledge and creativity to bring the best show possible to the ears of those listening.
OUR EIGHTH ANNUAL MEETING : This Year In Philadelphia!
All events are free and open to the public.
Sessions are available via video for members a few days after the session is completed.
Back to Calendar