Annual Meeting 2023 – Session 7: Piano and Drum Mic'ing Techniques
June 24th to 26th
hosted by Scott Lehrer and Matt Marcus. Musicians: Michael Roth and Jordan McCree.
Piano and drum micing techniques. What is the relationship of mic technique to musical style? How can one stay out of the way of the music? Why does one need a certain mic? Participants will be led thru various approaches to mic-ing a drum set and a piano. Join us!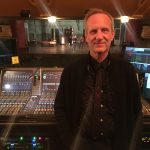 Scott Lehrer received the first Tony awarded to sound for Bartlett Sher's Lincoln Center Theater revival of South Pacific. Other work with Sher includes Aaron Sorkin's adaptation of To Kill a Mockingbird (Tony nom), Fiddler on the Roof, The King and I and Joe Turner's Come and Gone. Theatre and concert work over the last decade includes the recent Jennifer Tipton  Days and Night at BAC, the B'way revivals of The Piano Lesson, Into the Woods (Drama Desk Award/ Tony nom) and The Music Man with Hugh Jackman and Sutton Foster, Chicago in Concert with the San Diego, Dallas and Kansas City Symphonies, MasterVoices "Let 'Em Eat Cake" at Carnegie Hall, King Lear with Glenda Jackson, Mira Nair's musical Monsoon Wedding in Delhi India and Berkley Rep, the Broadway revivals of Carousel with Renee Fleming and Hello Dolly with Bette Midler, Richard Nelson's The Michaels, Illyria, the Apple and Gabriel Family Plays at the Public Theater and his Our Life in Art at Ariane Mnouchkine's Theatre du Soleil, The Front Page, Chicago, Shuffle Along, Living on Love, Honeymoon in Vegas, A Delicate Balance, A Raisin in the Sun, Lucky Guy, Chaplin (Drama Desk Award) and Mike Nichols' productions of Death of a Salesman  (Tony nom) and Betrayal. He has also designed over 60 of NY City Center's Encores including Jason Robert Brown's Parade in the fall of 2022. As a music engineer/producer his projects include the Broadway cast recording of An American in Paris (Grammy nom), Loudon Wainwright's Grammy winning High Wide and Handsome and Meredith Monk's mercy. A graduate of Sarah Lawrence College, he has taught at Hunter College and NYU and was faculty at Bennington College from 2001 until 2013.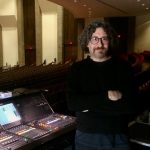 Matt Marcus is an Assistant Professor of Practice, Sound Design, at the University of Arizona School of Theatre, Film and Television Design, Technical Production, and Management program. He has been working professionally as a sound designer and engineer since 1986. Matt has traveled extensively with concert and musical theatre productions, holding the positions of sound department head, A2, systems technician, and production manager. In 2005 Matt co-designed, and ran sound for the debut tour of Love, Sweet Love, a musical featuring the songs of Burt Bacharach, and Hal David. Recent productions include Head over Heels, Legally Blond, High Fidelity, Into the Woods, and Two Gentlemen of Verona. In addition to his work in the theatre, Matt has designed and mixed live concert sound for hundreds of national and international recording artists of every genre, in front of audiences ranging from thirty to thirty thousand. Highlights include Booker T. And the MG's, Calexico, Neko Case, Rita Coolidge, the Arizona International Mariachi Festival, and the Tucson Symphony Orchestra (for whom he's been the resident sound designer/ engineer for the past 18 years). He has also designed sound for art installations and museum exhibits. In 2012 Matt over saw audio production for the first public remarks by Gabrielle Giffords on the one year anniversary of her shooting. From 1990 to 1993, Matt gave his ears a rest and served as Property Master for the children's television show Mister Roger's Neighborhood. He is a member of The Theatrical Sound Designers and Composers Association, and the International Alliance of Theatrical and Stage Employees where he is President of Local 415.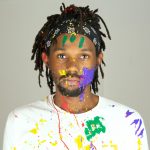 Jordan McCree
is an artist based in Philadelphia. Their most recent collaborations include Sandblasted(Theatre Horizon), The World Takes(short film), Eternal Life Part 1(The Wilma Theater), Empathitrax(Philadelphia Theatre Company), The Karamazovs(feature film), Fat Ham(2021 World Premiere, The Wilma Theater). In 2022, they were one of the grant recipients of the 1/52 Project. They are also a member of Philly-based, Barrymore Award-winning, hip hop collective, ILL DOOTS. Their music is available now on Spotify, Apple Music, Tidal, and more! #ILLMOVEMENT |
ILLDOOTS.COM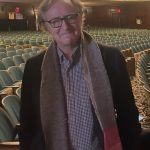 Michael Roth has composed chamber music, film scores, new opera & music/theatre, and music and sound for over 250 theatre productions throughout North America. His THE WEB OPERA – https://www.thewebopera.com – composed to raise awareness of cyber-abuse, has been an official selection at 35 film festivals. Sections of his new opera, THE GOLEM OF LA JOLLA, were premiered this past December. Other projects: HENRY IV in LA with Tom Hanks; with Christopher Plummer at Stratford, THE TEMPEST and Plummer's solo-show; IMAGINATION DEAD IMAGINE, his treatment of Beckett's text, premiered in LA and Prague; two US premieres with Tom Stoppard; a solo project with Al Pacino; collaborations with Frances Ya-Chu Cowhig; and many projects with Randy Newman including music direction for Disney's PRINCESS & THE FROG and editing five anthology songbooks. SHEETCAKE, his sonata for 4 pianos and toy piano, will be premiered in LA this fall. Michael studied with William Bolcom and has taught at UCSD. A founding TSDCA board member, he's quite pleased that he put together those 30 count em 30 TSDCA Salons throughout the pandemic – https://rothmusik.wixsite.com/rothmusik
OUR EIGHTH ANNUAL MEETING : This Year In Philadelphia!
All events are free and open to the public.
Sessions are available via video for members a few days after the session is completed.
Back to Calendar