Annual Meeting 2023 – Session 6: Beat Making Intensive
June 24th to 26th
with Chesney Snow and AJ Khaw.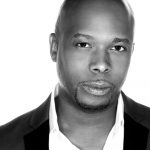 Drama Desk winner and Lecturer of Music Theater & Theater at Princeton University. Snow was a 3 time Artist in Residence at Harvard University Office of the Arts. Recent credits include work as the vocal foley artist creating vocal soundscapes with the creative team of Dominique Morriseau's Tony winning play Skeleton Crew on Broadway at the Manhattan Theatre Club directed by Ruben Santiago-Hudson and starring Phylicia Rashad (who won the Tony for Best Featured Actress for her work.
Chesney Snow was the composer for La Jolla Playhouse 2020 audioplay series Walks of Life episode 4 created by Blindspot Collective. His latest work Upstream co-created with collaborator Faye Chiao premiered at Syracuse Stage's Cold Read Festival in 2021. A concert version of UPSTREAM was presented as part of Two River Theatre's summer Plaza Series featuring Suzanne Saba Hughes and Faye Chiao. He wrote and starred in the Soil Beneath: an Empirical Decay (2020) with Primary Stages and 59E59 Theaters directed by Kimille Howard with original compositions by Diedre Murray. He appeared in Two River Theater's production of Oo Bla Dee written by Golden Globe winner Regina Taylor and directed by Tony winner Ruben Santiago Hudson. He was a composer and lyricist for the McCarter Theatre's 2018 production of Crowns alongside Pulitzer finalist and Obie winner Diedre Murray at Princeton University. He also appeared in McCarter Theatre's "Princeton and Slavery Plays" directed by Carl Cofield. Snow is an interdisciplinary artist. He performed and collaborated with Bryonn Bain and Gina Belafonte in the National Black Theatres production of Lyrics From Lockdown.
He released his debut album on Warner Music in Europe as the songwriter for his group Spoken Love. His work in Poland has topped European radio charts.

A.J. Khaw is a Philadelphia-based musician who has performed in Uganda, South Africa, China, Mexico and throughout the United States. He is a pianist, organist, composer, accompanist, and educator.  He was Music Director for Soil Beneath: An Empirical Decay (2020), an off-Broadway production at Primary Stages.   A.J. co-composed the score for The Unwritten Law, a choreopoem by Broadway actor Chesney Snow.  He has performed in the show since its 2017 debut and was Music Director for a development workshop at Two River Theater in 2021.  He has collaborated with Playback Memphis, playwright Dennis Moritz, soprano Gian-Carla Tisera, singer/songwriter Lucas Kane Hall, and alt-Americana artist Dylan Charles.  He performed in the Brooklyn bands, We are Warriors and Hollow Engine.  A.J. is an accompanist at Princeton University and faculty member at the American Musical and Dramatic Academy.
A.J. played with several Latin pop groups and started two jazz combos in Miami, Sonido Batido and Rana Prieta Latin Jazz Project, which incorporated Latin and Caribbean influences. He produced Sonido Batido's album Journey of the Refugee with pieces based on social justice themes.In Atlanta he founded the jazz/funk quartet Jazznomad, performed in various classical chamber ensembles, and served as house pianist at Churchill Grounds Jazz Club.  He earned his Bachelor of Arts degree in Music summa cum laude from Emory University and graduated cum laude with a Medical Doctorate degree from Morehouse School of Medicine. ajkhaw.com
The Main Drexel Garage on Market Street will NOT be open to the general public or visitors this summer.  After June 19, it will only be open to Drexel parking permit holders, due to the construction of half of the levels. The alternative garage is a Penn Garage:  Garage 34 located at 34th Street and Chestnut.  For more information on Penn Parking options: https://cms.business-services.upenn.edu/transportation/live-maps/parking-map.html
OUR EIGHTH ANNUAL MEETING : This Year In Philadelphia!
All events are free and open to the public.
Sessions are available via video for members a few days after the session is completed.
Back to Calendar