Annual Meeting 2023 – Session 4: Sound Effects Libraries
June 24th to 26th
John Leonard and Thomas Rex Beverly in a discussion about everything from recording techniques to gear.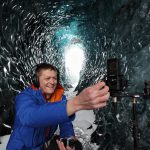 Thomas Rex Beverly's 100 plus nature sound libraries have been used extensively in the world of television, games, apps, museum exhibits and on high-profile film productions such as CODA, The Last of Us, Jack Ryan, Star Trek: Picard, Yellowstone, and Frozen II. As a nature sound recordist and composer with over ten years of experience, Beverly explores our evolving planet through sound. Through his field recordings, music, and sound art, he inspires listeners and hopes to help preserve precious natural landscapes and their breath-taking soundscapes for future generations.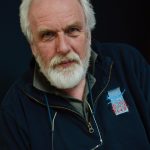 John Leonard started his career as a theatre sound designer in 1972 at the Bristol Old Vic Theatre Company, with a production of A Streetcar Named Desire. A meeting with a member of the audience who complained that all of the steam train sound effects he'd used in the show were British and not American, started him on a quest to be as authentic as possible in the future, which led in turn to the acquisition of a second-hand Uher portable reel-to-reel tape recorder and a wholly unsuitable AKG D707c microphone. He now has better equipment, but has still not managed to record a selection of vintage American steam trains. His train recording heroes are O. WInston Link and Peter Handford.
Aside from his work with effects recordings, he has found time to continue being a theatre sound designer, working for most of the UK's major theatre companies, including an eleven year stint with The Royal Shakespeare Company, and with various theatre productions all over the world.
OUR EIGHTH ANNUAL MEETING : This Year In Philadelphia!
All events are free and open to the public.
Sessions are available via video for members a few days after the session is completed.
Back to Calendar