All You Need to Know About 3D Audio – part 1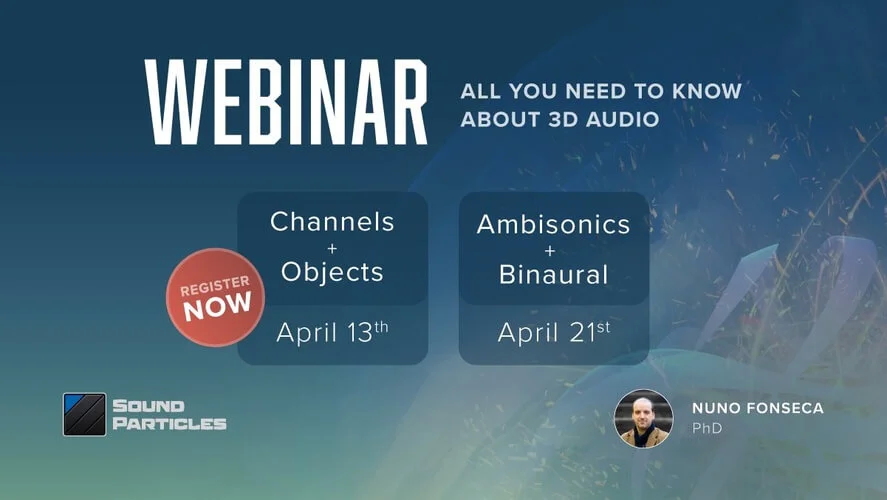 All You Need to Know About 3D Audio
Wednesday, April 13th at 2pm EDT/ 11am PDT
Immersive sound is the next big thing in audio. Cinema, TV, VR, AR, videogames, music, installations – everyone is moving to 3D Audio as a way to immerse audiences and improve their experiences. Don't miss this opportunity to catch the most relevant info on this topic!
Each webinar will consist of a detailed presentation by Nuno Fonseca, PhD and a live Q&A session.
The first webinar of "All You Need to Know About 3D Audio" will be packed with knowledge about:
CHANNEL-BASED AUDIO
OBJECT-BASED AUDIO
Register now to watch the presentation happening on Wednesday, April 13, 2022, 11:00 AM GMT-7.
Even if you can't attend at this time, make sure to register! You will then receive a recording of the presentation that you can watch anytime.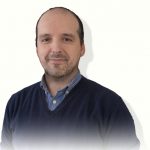 The webinar is presented by an immersive sound expert, Nuno Fonseca, CEO of Sound Particles – a disruptive software company that creates unique audio tools.
Former university professor with a PhD in computer audio, Nuno has written 2 books and more than 20 papers on audio technology.
Back to Calendar