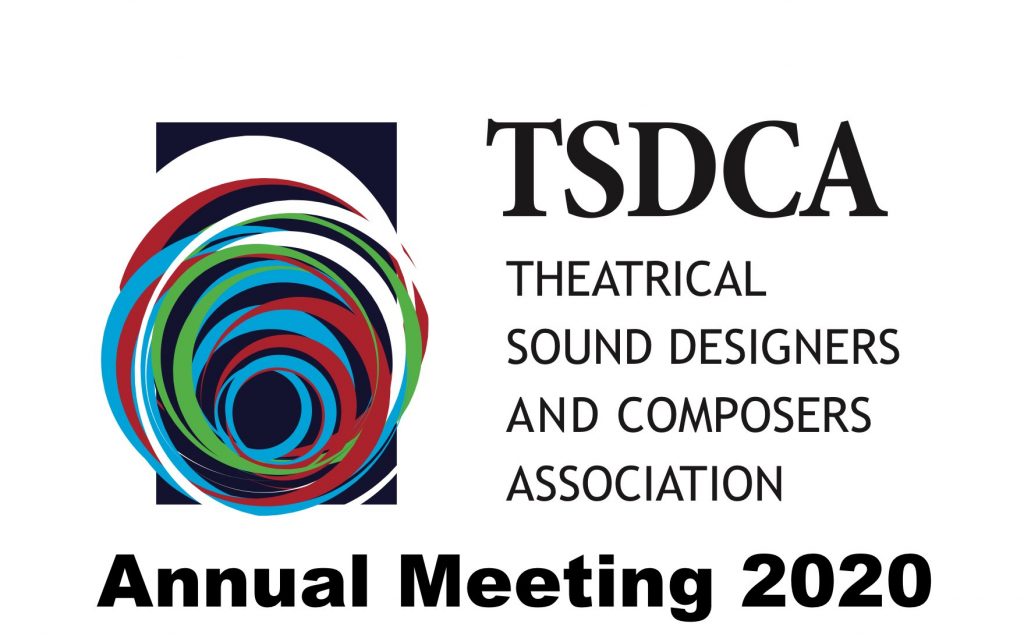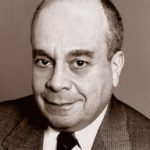 Abe Jacob has had a remarkable career spanning five decades and his achievements in theatre sound design virtually brought the field into existence. Major Broadway, touring and world-wide production credits include: Hair, Jesus Christ Superstar, Pippin, Seesaw, Mack And Mabel, Rocky Horror Show, A Chorus Line, Chicago, and many others. He is the creative consultant for the Broadway Sound Master Classes.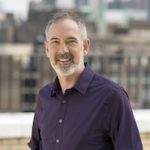 Brad Ward is a Senior Associate at Auerbach Pollock Friedlander and a New York City based Sound Designer and Broadway Associate. Along with Sun Hee Kil, Brad was the associate sound designer for Choir Boy on Broadway for which Fitz Patton won the 2019 Tony Award for Best Sound Design for a Play.  Brad is presently the associate sound designer and system designer for Take Me Out on Broadway.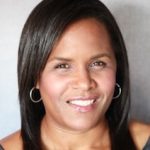 Carin Ford is a sound engineer with 30 years of experience with national tours and Broadway shows.  Her most recent work was as head sound on Broadway's Who's Afraid Of Virginia Woolf, which closed due to the Coronavirus. She recently co- founded Black Theatre United, a non-profit organization to advance diversity efforts and inclusionary practices in theatre and educational organizations.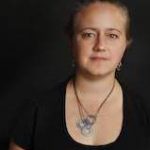 Cricket S. Myers is a Los Angeles based Sound designer. In 2011, Cricket received a Drama Desk Award and a Tony Nomination for her design of Bengal Tiger at the Baghdad Zoo. She has been nominated for 23 Ovation Awards between 2007 and 2019. The nominations include Bent (dir. Moises Kaufman), Endgame (dir. Alan Mandel), Play Dead (dir. Teller).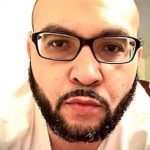 G. Clausen's theatrical credits include Playmakers Repertory: Native Son, Skeleton Crew. Studio Theatre: PYG or The Misedumacation of Dorian Belle. Children's Theatre of Charlotte: The Snowy Day and Other Stories by Ezra Jack Keats, Triad Stage: The 39 Steps, Member of the Wedding, Dirty Blonde, Fences, Don Juan and many more. He is currently visiting faculty at UNC School of the Arts.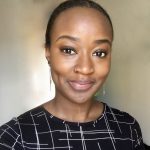 Jaechelle Johnson is a NYC based sound designer, engineer and production manager. She can typically be found at St. Ann's Warehouse, Ars Nova, MCC, New York Theater Workshop, the Contemporary American Theater Festival, among others. Since quarantine began, she has been consulting with different sound designers around NYC on how to bring more diversity into theater and is passionate about uplifting Black voices.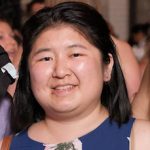 Jeanne Wu has been the Installations Coordinator at Masque Sound since 2017. Previously, Sound designed in NYC on multiple off broadway productions – Missed Connections: A Craiglist Musical (Beebar LLC.), 1001 Nights: A Love Story about Loving Stories (Atlantic Theatre), NY Animals (Bedlam), Uncommon Women, The Real Thing (Atlantic Acting School), and many more.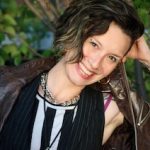 Jessica Paz is a Tony Award-winning Sound Designer for theater, film and music. Most recently, she collaborated with Nevin Steinberg on the sound design for Hadestown, which earned the duo a Tony Award, Drama Desk Award and an Outer Critics Circle nomination. On Broadway, Jessica was an Associate Sound Designer on projects including Dear Evan Hansen, Bandstand, Disaster! The Musical; The Assembled Parties (MCC); and Fela!.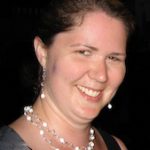 Joanna Lynne Staub is a NYC-based Sound Designer and Audio Engineer. Her designs include work at ACT of CT, Alliance Theatre, Ensemble Studio Theatre, 5th Avenue Theatre, 59E59, Goodman Theatre, The Hangar Theatre, Kansas City Rep, La Jolla Playhouse, New York Theatre Workshop, Oregon Shakespeare Festival, The Public Theatre, Seattle Rep, Steppenwolf Theatre, and many others.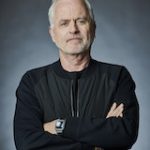 Jonathan Deans' work can be heard in a number of Cirque du Soleil productions such as: Drawn to Life, RUN, ONE, LOVE, KA, MindFreak, Believe, Viva Elvis, Zumanity, O, Mystere, La Nouba, Wintuk, Ovo, Corteo, Saltimbanco. Broadway credits include: Jagged Little Pill, Waitress, Finding Neverland, Pippin (Tony Nomination) Priscilla Queen of the Desert, Spider-Man: Turn Off the Dark, La Cage aux Folles (Tony and Drama Desk Nomination), and many others.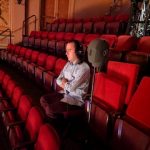 Kai Harada's Broadway credits include: Head Over Heels; The Band's Visit (Tony Award, Drama Desk Award); Amélie; Sunday in the Park With George; Allegiance; Gigi; Fun Home; On the Town; First Date; Follies (Tony, Drama Desk Nominations); and Million Dollar Quartet. Other: Hercules (Delacorte); Soft Power (Public); Marie: Dancing Still (5th Avenue); The Light in the Piazza, Candide (L.A. Opera).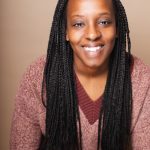 Kathy Ruvuna is New York based sound designer originally from San Antonio, Texas. Recent design credits include TJ Loves Sally 4ever (JACK), Twelfth Night (Two River Theater), Radio Golf (Everyman Theatre), Read to Me (Portland Stage), Good Faith (Yale Repertory Theatre). She holds a B.F.A. in sound design from the Conservatory of Theatre Arts at Webster University, and an M.F.A. in sound design from the Yale School of Drama.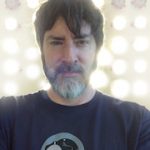 Marc Doty is the composer, synthesist, synthesizer historian, educator, and presenter who founded the strangely popular synthesis YouTube channel Automatic Gainsay, which sees over a million visitors per year. He has worked as a historian for the Bob Moog Foundation, currently works for the oldest synthesizer company in the world, Buchla, and consults for the Alan R. Pearlman Foundation.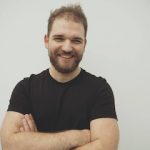 Michal Pukala is a sound designer from Edinburgh, Scotland, who specializes in game audio, studio engineering and plugin development. He currently works for Krotos, who create sound libraries and audio software for sound design for post-production, game audio and music. He is a graduate of Abertay University's Sound and Music for Games course and ex-mentee of the Audio Mentoring Project.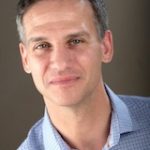 Nevin Steinberg's recent projects include Hamilton on Broadway, in London, Los Angeles, San Francisco and on US Tour; Dear Evan Hansen on Broadway, in London and on US Tour, Tina: The Tina Turner Musical in the West End, Hamburg, Utrecht and on Broadway, Hadestown (Tony Award) on Broadway, Freestyle Love Supreme on Broadway, and Rodgers+ Hammerstein's Cinderella (Tony nomination).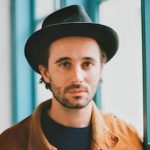 Oliver Patrice Weder is an artist whose unique musicality has been shaped by his extensive travels across the USA, Brazil and Africa, as well as his experiences making a home in various European countries. He has released an EP and his debut album 'OPW' with SA Recordings as well as his own sample library with the same name in collaboration with Spitfire Audio, where he is now lead composer.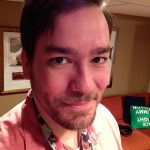 Paul Klimson brings twenty highly-credited years of technical experience to the details of audio, staging, video, and lighting arrangement in the areas of television broadcasts, arena performances, international music festivals, and top-tier special events production. Recent clients include Justin Timberlake, The Roots, The Tonight Show with Jimmy Fallon, Drake, Kelly Clarkson, John Legend, and Jill Scott.
Polyana Frangetto has been involved in a variety of building types with sensitive acoustic requirements for Kirkegaard Associates. Her current projects include the Schaap Center for Performing Arts, Grosse Point Park, MI; the Gordon Center for Creative and Performing Arts at Colby College, Waterville, ME; the Billman Music Pavillion at Michigan State University; and the New Dance Building at University of Michigan.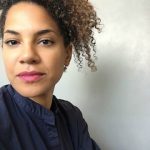 Rucyl is a new media and sound artist, singer, musician, and producer. Her interests involve experimentation and process as performance, time-based analog effects systems, and using sound to represent concepts that are non-tactile (time, natural forces, emotion, identity, and physics). Rucyl improvises during her live performances using MIDI controllers, loopers, diy software and hardware, and effects processors.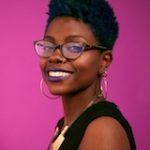 Sadah Espii Proctor is a VR director and sound/media designer for theatre, audio storytelling, and immersive experiences. Named by American Theatre Magazine in 2018 as one of "6 Theatre Artists to Know" for multimedia storytelling, and a recipient of the Barrymore Award for Outstanding Media Design, her work encompasses global stories of women, social issues, and the African Diaspora, often with an Afrofuturist/Cyberpunk lens.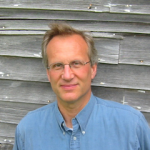 Scott Lehrer's work as a sound designer and engineer/producer can be heard in a variety of media. Recent Broadway credits include: Aaron Sorkin's adaptation of To Kill a Mockingbird, the revival of Carousel, Hello Dolly starring Bette Midler, The Front Page with Nathan Lane, John Slattery and John Goodman, George C. Wolfe's musical Shuffle Along starring Audra McDonald and Bartlett Sher's productions of Fiddler on the Roof and The King and I.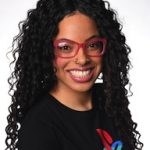 Twi McCallum is a sound designer in NYC, from Baltimore, MD. Her favorite theatrical credits include Kansas City Rep, WP Theater, and assisting Megumi Katayama at Long Wharf Theatre. She also has sound credits for companies like HBO, ABC, and Warner Bros. She was recently featured in American Theater Magazine for an emerging designer's giving circle that she's launching, as well as published on the BroadwayWorld website for an open letter she wrote to the theater community. She is a mentee of Wingspace Theatrical Design, a new member of TSDCA's EDI committee, and an incoming student at Yale School of Drama's one-year sound program.