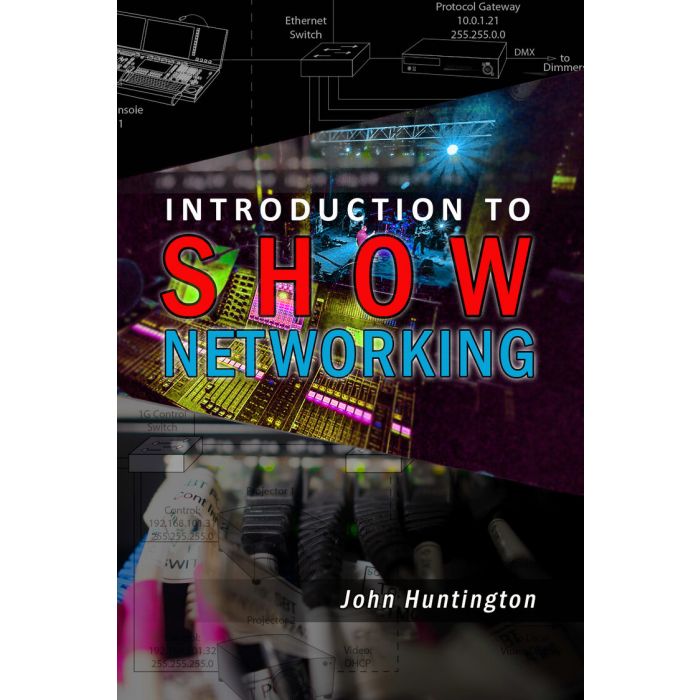 A Special Holiday Book Giveaway!
Renowned author and TSDCA member John Huntington has offered up a special holiday treat: a free giveaway of the latest edition of his book Introduction To Show Networking!
For this contest, there will be two copies of the book given away: one for TSDCA members and one for students in the Student Sound Designer Connection.
Enter by using the form below and we'll announce the results this coming Friday, Dec 18, at the fourth annual TSDCA Last Minute Holiday Get-Together! All entries must be received by 12pm EST on Friday Dec, 18.
Introduction to Show Networking covers the basics of how Ethernet networks provide a platform for entertainment control and audio/video media distribution for concerts, theatre productions, corporate and special events, cruise ship revues, wrestling shows, houses of worship, museum presentations, fountain spectaculars—any kind of show presented live for an audience.
The book's bottom-up approach was designed with show technicians in mind, starting with the basics and then moving up through cables, network switches, and layering, and on through Ethernet, and network components like TCP, UDP, IP and subnet masks, all with a practical focus. More advanced concepts are introduced, including broadcast storms and VLANs, along with show networking best practices. Closing out the book is a network design process demonstrated through practical, real-world examples for lighting, sound, video, scenic automation, and show control networks. An appendix covering binary and hexadecimal numbers is also included.
This easy-reading book draws from Huntington's Show Networks and Control Systems, the industry standard since 1994, but is completely re-focused, reorganized, and updated.